Introduction
Last month, we reviewed 20 power supplies ranging from 300W to 450W. These are great for entry-level or even midrange systems, with optimal efficiency typically falling in the 100W to 200W range. Today, we have 12 more power supplies on our test bench, this time targeting a slightly higher range of 500W to 550W. This particular sector is where we really start to see higher quality designs and better technologies, in part because these tend to be more expensive PSUs.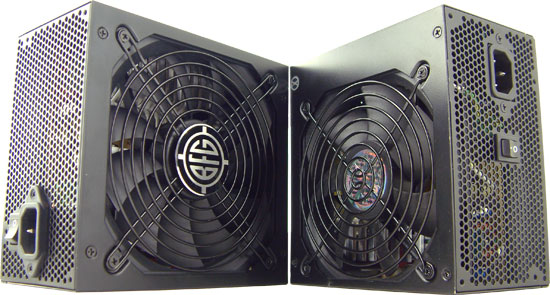 Honestly, this roundup is more of a two-way shootout, with a few extras thrown in for spice. We have four units manufactured by Enhance, four more from Seasonic, two by Sirtec, one Enermax, and one Topower. Last year we saw a lot of power supplies manufactured by Channel Well Technologies (CWT), but they don't tend to compete in the lower wattage market segments. These days, one manufacturer brings out a new top-notch design, and brands from all over the world jump on the bandwagon. Unfortunately, that makes it hard to find real innovations from the various PSU brands. Before, everyone at least tried to be different, but now the primary differences are in the fans, case color, and/or cable lengths. They try to make a "unique" design, but the goal is to do this with as little effort as possible.
All of the similarities do have some positives. Comparing units from different manufacturers can be a lot easier, as a basic component quality will be similar. If two units have similar voltage regulation and efficiency but one unit is quieter, cheaper, or has better thermals then you can safely choose that option. More likely is that you have to balance all five areas, but we will see which models rise to the top in this roundup.