Blender 2.48a
Blender is an open source 3D modeling application. Our benchmark here simply times how long it takes to render a character that comes with the application.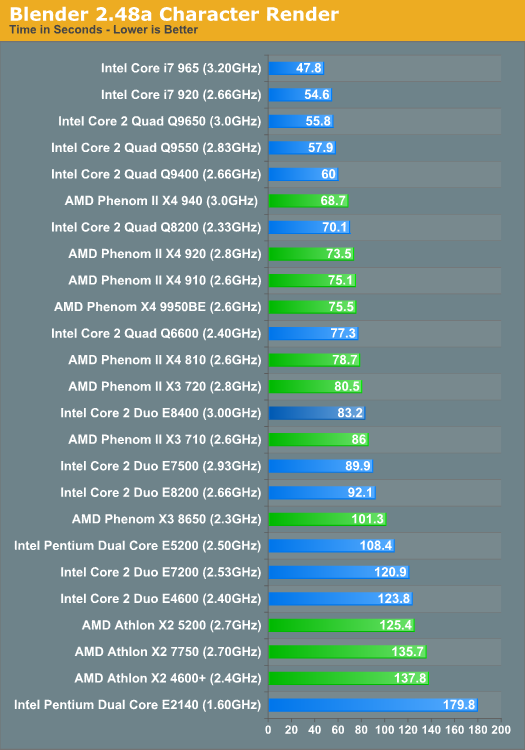 While AMD is competitive in many applications, some do favor Intel's architectures; Blender is one of them. Only the Phenom II 700 series is competitive thanks to its triple-core advantage.
Microsoft Excel 2007
Excel can be a very powerful mathematical tool. In this benchmark we're running a Monte Carlo simulation on a very large spreadsheet of stock pricing data.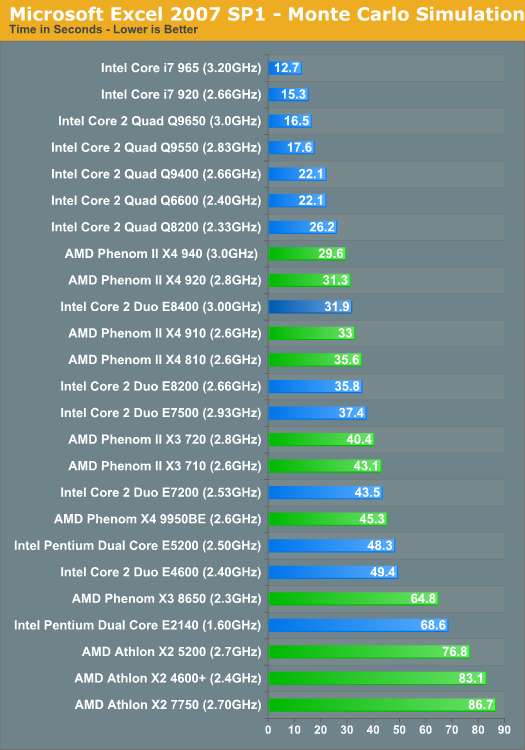 Sony Vegas Pro 8: Blu-ray Disc Creation
Although technically a test simulating the creation of a Blu-ray disc, the majority of the time in our Sony Vegas Pro benchmark is spend encoding the 25Mbps MPEG-2 video stream and not actually creating the Blu-ray disc itself.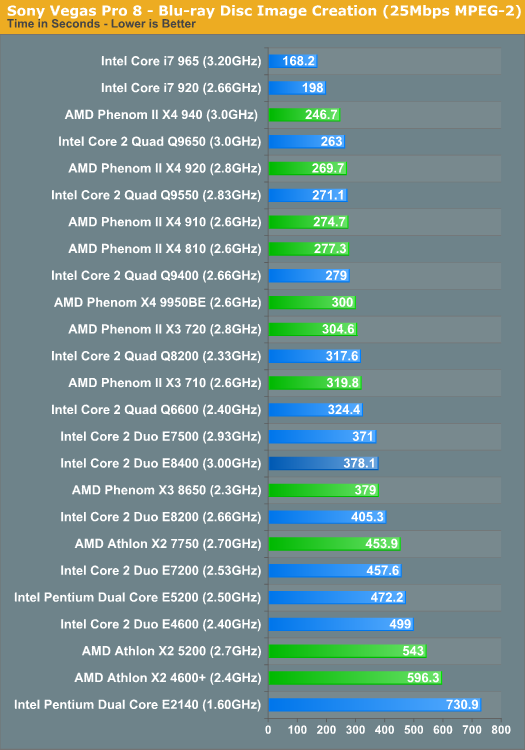 AMD is very competitive here, outperforming all of the equivalently priced Intel CPUs. The clock speed and cache advantage of the Phenom II X3 720 is enough to even outpace the Core 2 Quad Q8200.
Sorenson Squeeze: FLV Creation
Another video related benchmark, we're using Sorenson Squeeze to convert regular videos into Flash videos for use on websites.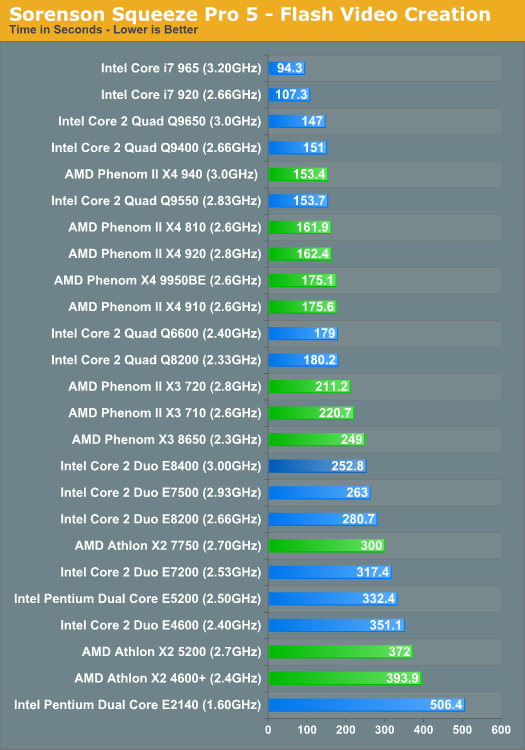 The performance breakdown is more of what we've been seeing here tonight.
WinRAR - Archive Creation
Our WinRAR test simply takes 300MB of files and compresses them into a single RAR archive using the application's default settings. We're not doing anything exotic here, just looking at the impact of CPU performance on creating an archive: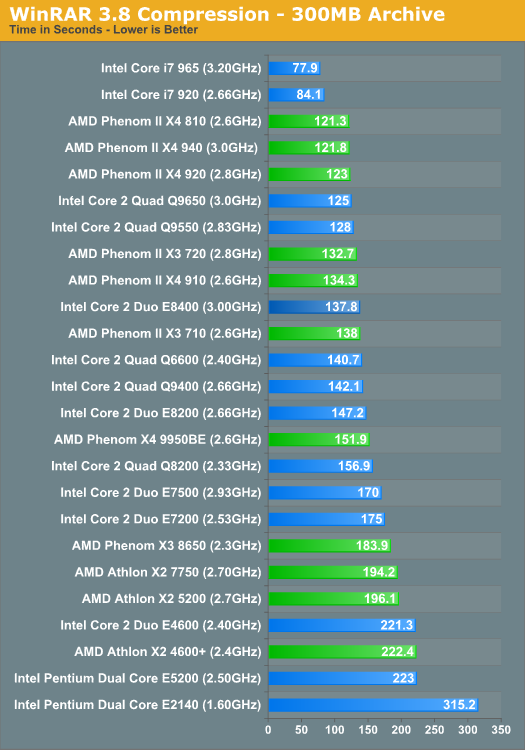 The entire Phenom II lineup ends up performing very similarly, largely because there are IO limitations at work here despite our use of an SSD. Cache size matters as Intel's smaller cache quad-core chips don't do nearly as well as the 12MB behemoths.