Conclusion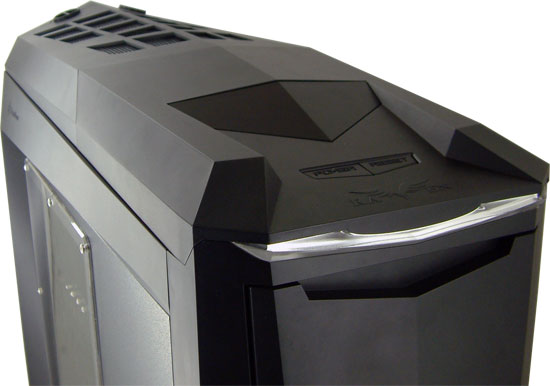 The Silverstone Raven comes with many great features. Changing the orientation of the motherboard isn't entirely unheard of, but the case design as a whole is very innovative. For example, you can use shorter cable harnesses from your power supply, and you can easily guide cables through the case and avoid blocking airflow. Installing components is also extremely easy because of the large interior space.
Overall build quality is exceptional, which is what we have come to expect from Silverstone. Even though this is a steel chassis with lots of plastic, you still feel like you got a very high-end product. Cooling performance is also good in most areas, particularly CPU and hard drive cooling. Ambient case temperatures were higher than usual, but we are inclined to believe that has more to do with the location of our sensor rather than being a clear problem. GPU temperatures are also a little high, because of the panel that blocks airflow out the top.
There are two versions of the Raven chassis, one with the side panel window and one without. The model we tested to date includes the window and prices start at around $240, sans tax and shipping. Prices in Europe start at around €190 for the windowed version including tax, or you can save a few dollars/Euros by purchasing the version without a window. For those that like the angular styling of the chassis, this is a case you can fall in love with... but there will also be users that will hate the case aesthetics. Assuming you fall into the first group, we have no qualms with recommending the Silverstone Raven. The only likely roadblock is going to be pricing, but at least with you know you're getting a high quality chassis with an unusual design.