Fallout 3 Performance
Fallout 3 is our replacement for Oblivion, but we see a lot more data compression here. Despite the fact that framerates were perfectly capable of rising beyond even 120 frames per second, our test seems fairly system limited at under 80 frames per second. We'll do what we can in the meantime but we will be looking for a better test going forward.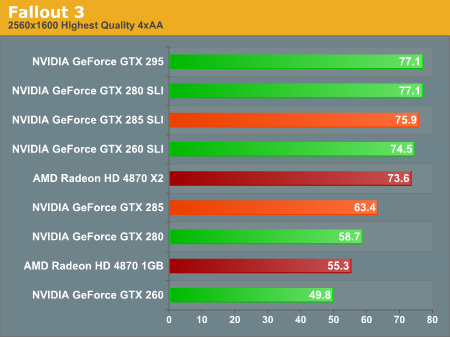 Despite the limitations, at 2560x1600 we do see some separation in the single card arena. The GTX 285 does pull ahead of the original GTX 280 and the Radeon HD 4870 1GB. The Radeon HD 4870 X2 does still lead the GTX 285 though. And there is just nothing we can determine about the SLI and CrossFire solutions with this data. But here are the rest of the numbers for those who want them.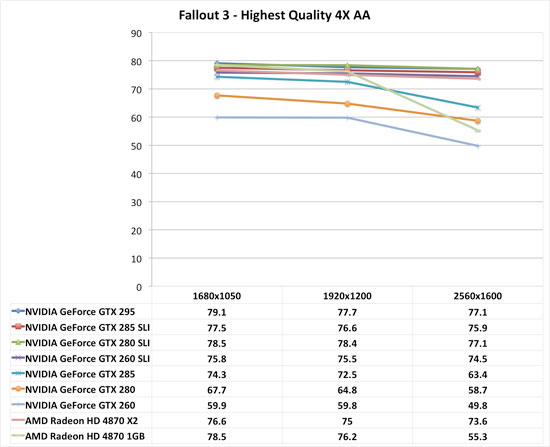 Click to Enlarge