Crysis Warhead Performance
Crysis Warhead delivers improved performance over the original, but it is still a system killer. We are testing the frost level.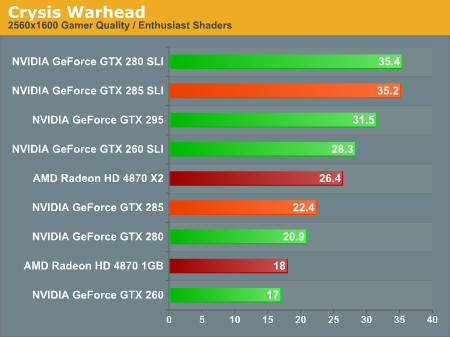 While the performance advantage of the Radeon HD 4870 X2 over the GTX 285 still leads the cost premium, neither of those two options really delivers playable framerates at this resolution. For 2560x1600 we really need the GTX 295 at a minimum.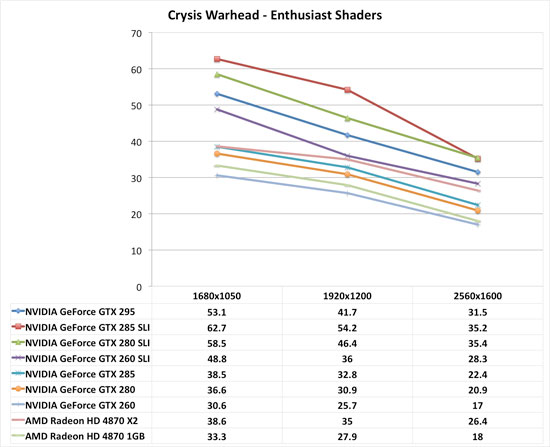 Click to Enlarge
The advantage of the GTX 285 over the GTX 280 ranges from about 5% to over 11.4% which still shows a good improvement. The performance lead the 4870 X2 maintained at 2560x1600 shrinks as resolution decreases, making the GTX 285 a better deal at playable resolutions.