Microsoft was on-hand to not only pledge support for ASUS, but also demonstrate Windows 7 running on an Eee PC with 1GB of memory.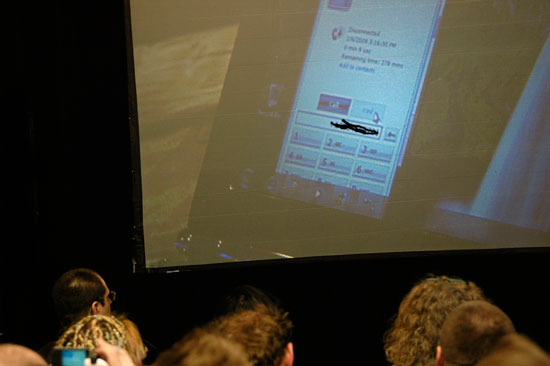 The demo ran quickly, it was a simple Windows Live Messenger test, but the OS seemed quick at least. The Microsoft rep also demonstrated Windows 7's fast sleep and resume times. Putting the Eee PC to sleep happened instantaneously, but waking it up took noticeably longer. Without a side by side comparison to Vista I couldn't tell if Windows 7 was any faster in resume time, but it's nice to see Microsoft taking memory and CPU power constrained systems into account when looking at Windows 7 performance.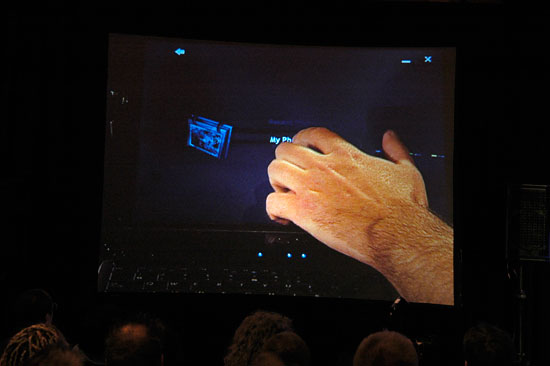 This demo took a while to complete, tapping on My Photos was more complicated than it sounds (or should be). It was running Windows 7 at least.
Besides the above devices that were in prototype or near final form (depending on the device), ASUS also had a few presentations showing computing concepts. One of these was for an ultrathin "origami inspired" laptop of sorts, which might even be able to give the MacBook Air a run for the money when it comes to "thin" computing.