Sub-$200 Options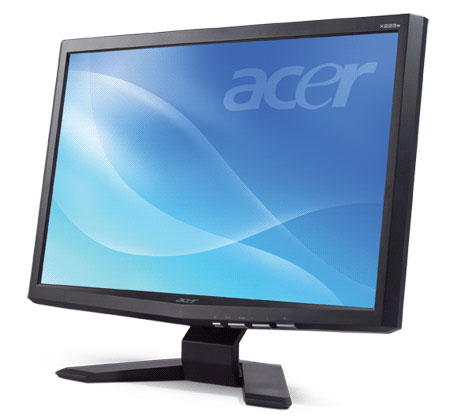 There are plenty of options under $200 these days, but we tend to have a philosophy of "go big or go home" when it comes to LCDs. Do you really want to get a slightly better quality 19" LCD when $20 more will get you a 22" LCD? We certainly don't, and thus our recommendation ends up going to one of the many 22" LCDs currently priced under $200. Acer is more of a value brand in the LCD market, but that doesn't mean the LCDs aren't good. In fact, other than flimsy base stands we've never had a complaint with any of the Acer LCDs we've used. Specifications are pretty much meaningless at this price point -- all of the 22" LCDs that cost under $200 will be very similar, i.e. TN panel, 1680x1050, 5ms response times, HDMI and/or DVI -- so it really comes down to price and availability. Acer is a global company so their products are available around the world, and their prices are also very good. The Acer X223Wbd won't be the best LCD around, but for only $170 it's hard to complain. It is missing HDMI support, however, so if that's important we would recommend the ASUS VH226H, which also happens to bump up the resolution to 1920x1080 and only costs $40 more.
$200-$400 Recommendations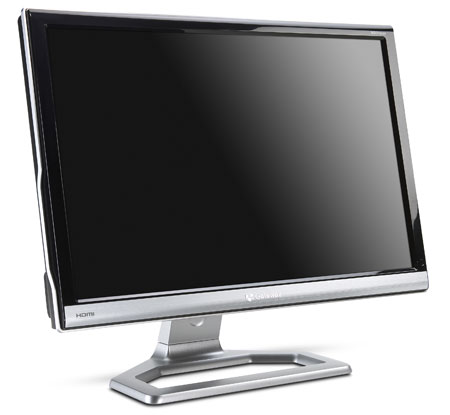 Not surprisingly, this is by far the largest category in terms of the available options. You can get everything from good quality 22" LCDs (or 20" S-IPS LCDs) up to and including 28" monsters of somewhat dubious quality. If the latter catches your fancy, check out the Hanns•G HG-281DPB at Newegg, currently going for only $380. Yes, that's less than most 24" LCDs, so we wouldn't expect best in class performance. What would we actually recommend? 22" offerings are going to be slightly better in terms of features and quality, but we would recommend going for a 24" LCD. Our overall recommendation goes to the Gateway FHD2401, a slight update to our Bronze Editors' Choice FHD2400 that uses a matte panel instead of a glossy panel. You still get a plethora of input options, and one of the best base stands that we've ever used.
If you're still looking for other alternatives, Dell has recently launched their 23" SP2309W that has a native resolution of 2048x1152 -- yes, higher than 1080P. We actually think 1080P movies will look best on 1080P displays, but for Windows work a slightly higher resolution might be useful. You still get a TN panel, and the price is quite a bit higher than 22" 1080P LCDs at $380. Acer once again shows up with the X243Wbd for $290, and we also have the BenQ E2400HD that we recently reviewed, now at $330. We wouldn't call the BenQ E2400HD perfect, but honestly for the price it's very good, especially if you never intend on using it at anything other than the native 1920x1080 resolution -- and we always recommend using native resolution on any LCD. Its "younger brother" E2200HD should also be available shortly, with a price in the low to mid $200 range.