Hardware Accelerated Blu-ray Playback Comparison
All three platforms we're talking about here support hardware Blu-ray acceleration, but how much of an offload do they provide? To find out we looked at CPU utilization while playing all three types of content (MPEG-2, VC-1, H.264) with a Core 2 Quad Q9450 on the Intel chipsets and a Phenom X4 9950 BE on the AMD/NVIDIA platforms. Because of our CnQ issues we've provided data with it both enabled and disabled. Intel's EIST is always enabled.
The breakdown of video decode offload is as follows: AMD offers the best in terms of CPU offload, followed by NVIDIA, then Intel with the G45. Remember that the G35 has no hardware decode support, so that's the reference point.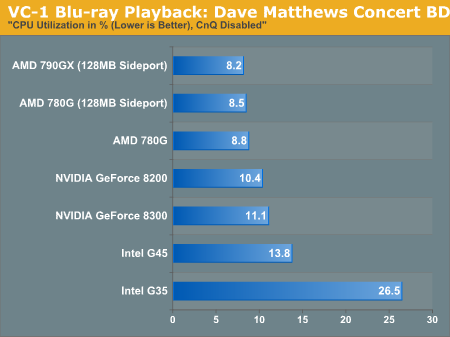 With CnQ enabled Intel takes the lead; however, this isn't a recommended configuration.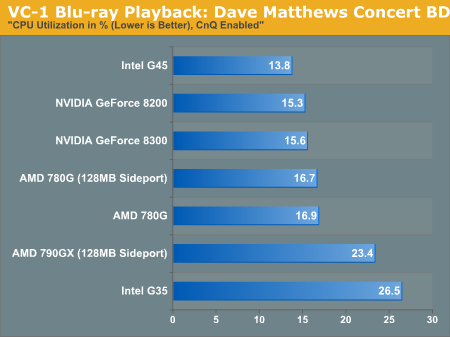 The same holds true for MPEG-2 and H.264 playback: AMD's 780/790GX offer the most CPU offload, followed by the GeForce 8200/8300 and then G45. Turn on CnQ and Intel takes the lead.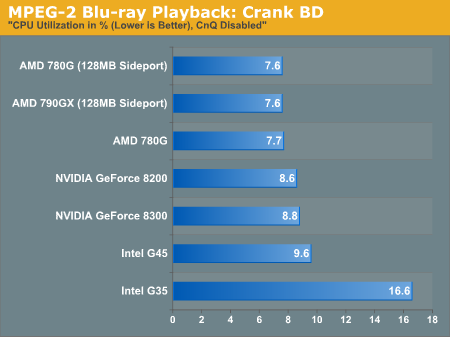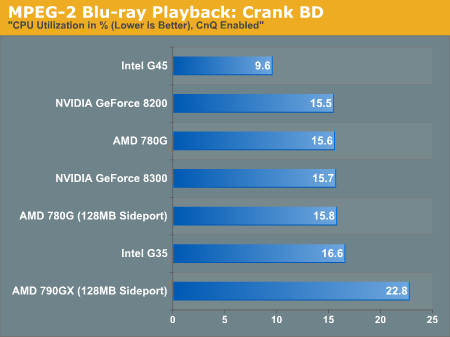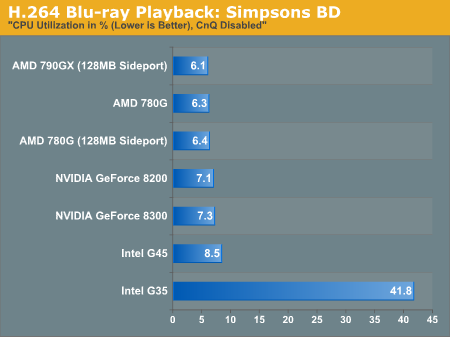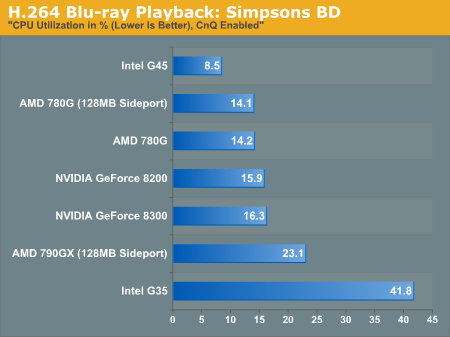 All of these numbers are low enough that the chipset you pick shouldn't matter - as long as you have hardware acceleration you're golden, but let's look at power consumption to see the impact of the CnQ issues on the AMD platforms.