Specifications
The specifications below are for the system as tested. Our original review system actually shipped with a GeForce 9800 GX2, which seemed stable until we started doing some of the 3D testing and it began a rapid decline to the dead parts box. We contacted Überclok and they provided us with a GTX 280 as a replacement, which is an available configuration option on the Reactor. However, some recent changes have made the current Reactor slightly different from the review system shown below, which we will discuss in the Pricing section.
Uberclok Reactor System Specifications
Processor
Intel Core2 Quad Q9450
Motherboard
EVGA nForce 780i
Memory
2x2GB G.Skill DDR2-1066
Video Card
NVIDIA GeForce GTX 280
Power Supply
Cooler Master CMPSU 1000W
Case
Cooler Master Cosmos S
Hard Drive
Seagate 500GB, Western Digital 300GB
OS
Windows XP Professional
Windows Vista Home Premium 64-bit (dual-boot)
DVD Burner
LG Blu-Ray/HD-DVD and Burner, Lite-On DVDRW
CPU Cooler
Xigmatech HDT-S1283
Exterior
Once again, the system arrived in a plain cardboard box with some Überclok stickers on it. The Cooler Master Cosmos S is encased within it its own product box and bag.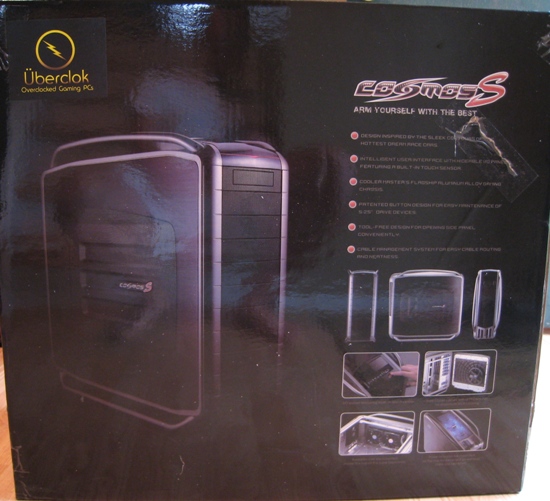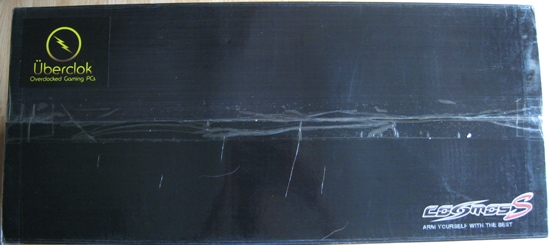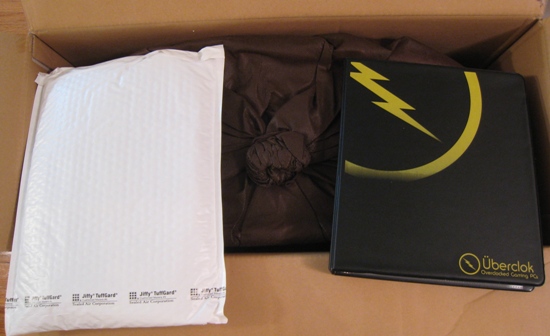 Nothing too interesting here - the case box is well cushioned and arrived undamaged. The owner's manual is still very well-done and a great addition at this price point. We do wish they'd include just a few performance benchmarks in the opening pages. Those results can serve as a baseline measurement, so if you find your system scores i.e. 10000 in 3DMark06 and the initially shipping system scored 12000, you know it's time for a tune-up.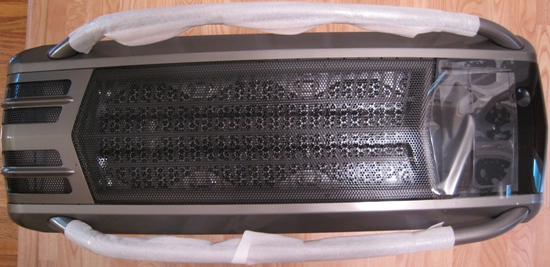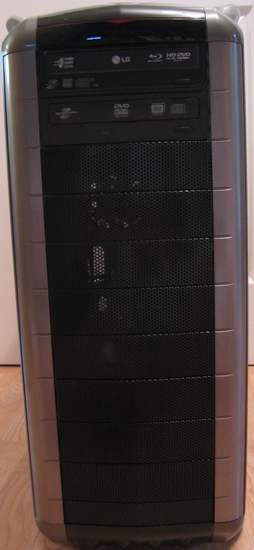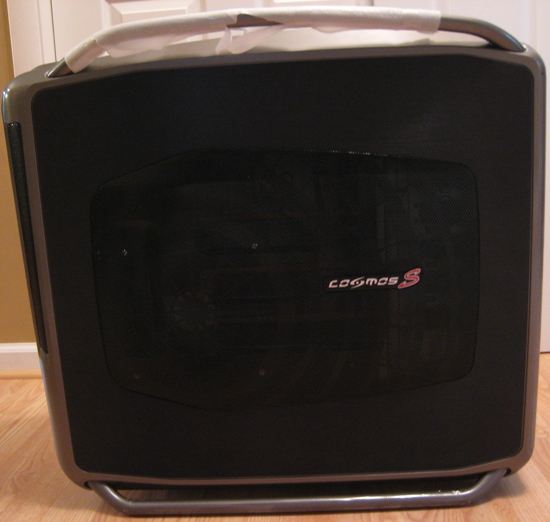 Interior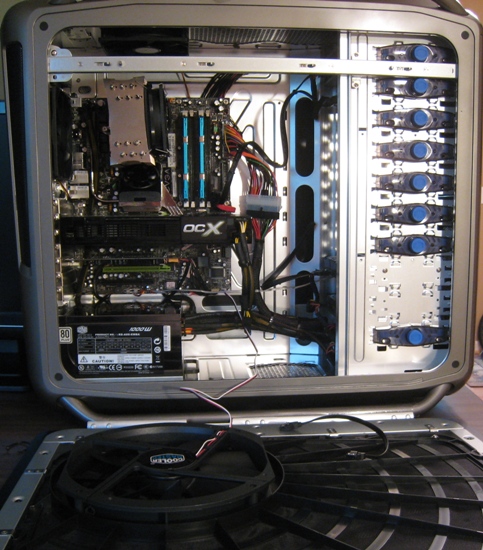 The Cosmos S has a monster (200mm) fan on the side.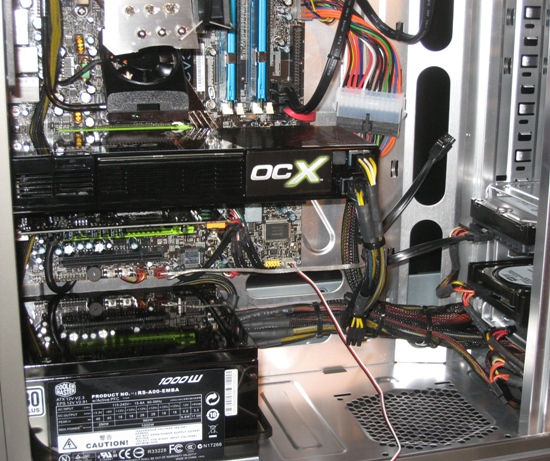 Wire management is reasonably good, as it was with the Ion.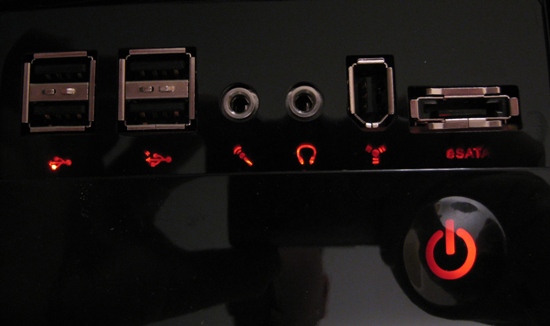 The button on the Cosmos S is interesting - it's essentially just a depression on the case that's touch sensitive. Once you get the hang of it, it works reasonably well, though it's a little twitchy at times for our taste. It's difficult to see from the pictures, but the Cooler Master power supply has a nice mirror finish.