Photo industry shows are much more orderly than computer expositions. They are older - photo shows have been a staple since the 1950s - and they seem designed for a slower pace than events like Computex and CES.
Developments in optics may still follow the slow and steady evolution of the past, but digital imaging is clearly a fast moving electronics market that is evolving just as fast as computer technology. Photokina is still every two years, but every two years no longer even covers new model DSLR introductions. They have slipped from two years to 18 month cycles, and we now see models like the Canon 50D just one year after the introduction of the 40D. Certainly this evolution has lessened the importance and relevance of a show viewed as "the" photo show, but there is still enough new at Photokina to keep the market interested. Like other recent photo shows, the biggest announcements seemed to happen in the days leading up to Photokina.
APS-C Interchangeable Lens
The two biggest players, at least in terms of market share, used Photokina to launch new DSLR models. The new DSLR everyone expected at Photokina is the Nikon D90, which you can read about in our pre-show coverage of the D90.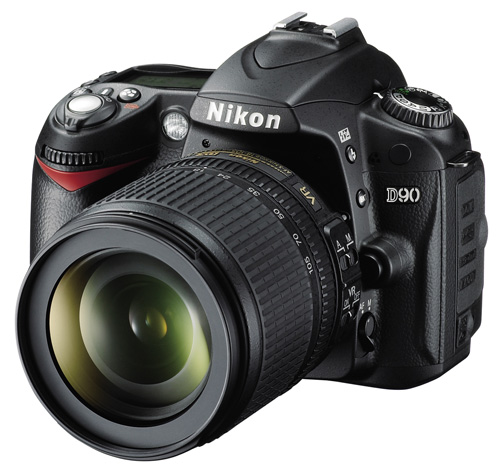 Everyone expected Nikon to replace their aging D80, and the D90 brought the Nikon 12.3MP sensor to its consumer line. However, the surprise was that Nikon was the first to bring HD movie capabilities to a Digital SLR.
The Canon 50D was the most unexpected DSLR announcement, as the 40D is barely a year old. Things are not supposed to move that fast in DSLR land.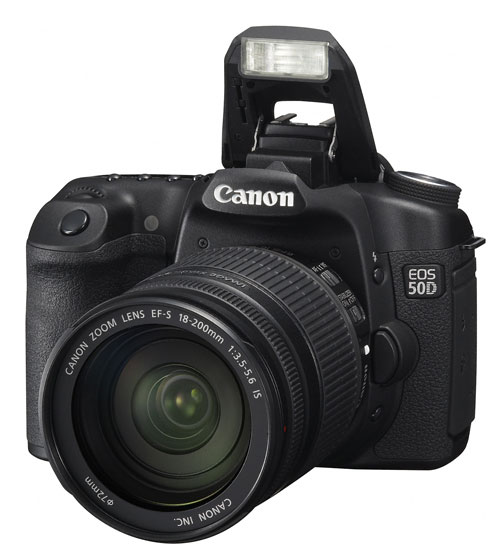 It appears the competitive environment pushed Canon to crank up their release schedule, and so we have the Canon 50D. With 15.1MP, a now similar hi-res LCD to the competition, and ISO options extended even further, the 50D now looks like it should compete very well in the prosumer space, keep Canon loyalists, and possibly win some new users to the Canon camp.
The 50D also grabbed the APS-C megapixel crown from the 14.6MP Pentax K20D, but like the 12.4MP Nikon D300, Canon also promises excellent performance at high ISO in very low light. The 50D even trumps the D300 with an ISO 12800 (Hi2) sensitivity option compared to the top 6400 on the D300. Testing will tell us if this "breakthrough" feature is truly useful.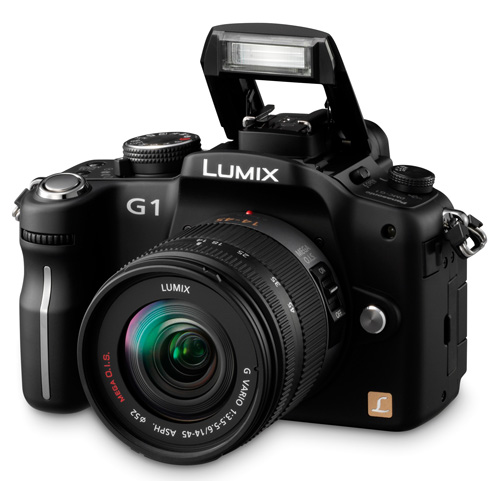 Panasonic, who has been a tiny player in the DSLR market, threw caution to the winds in their quest to win market share. The new G1 is the first interchangeable lens digital to throw away the mirror box and go for truly small. The Panasonic G1 uses the same-size Four Thirds sensor championed by Olympus, Leica, and Panasonic themselves. Also featured is what is claimed to be a truly fast-focusing full-time live view, and a higher resolution 12.1MP MOS sensor. Olympus also has Micro Four Thirds cameras under development.