AMD Overdrive Utility Improvements
We utilized version 2.1.2 of AOD for our testing. This new version will be launching next week with the product that we dare not mention its name, but it does include the new SB750 and a smoking hot IGP core. This version of AOD has matured nicely from the 2.1.1 beta we have been using the past few weeks. The major enhancements include ACC capability, IGP GPU clock options, new color schemes, skinning ability for the OEM, system diagram and individualized component information, and additional tuning options dependent on BIOS support.
Appearances are everything...

The old...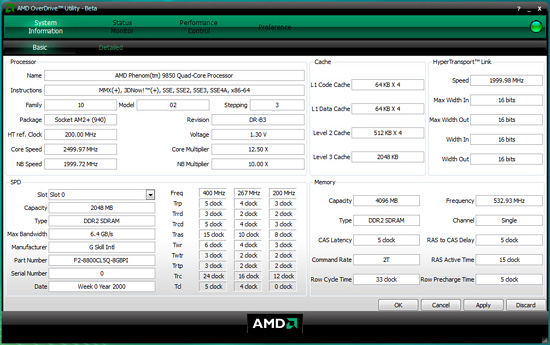 The new...comes in any color you like as long as its red or black.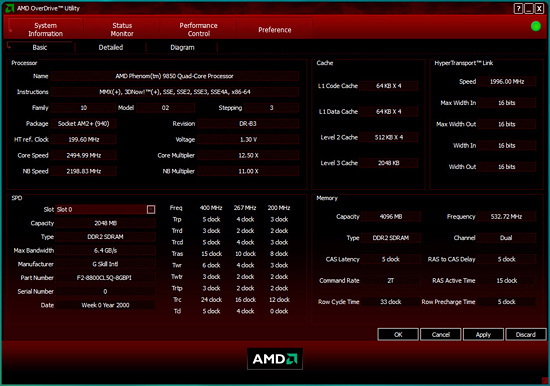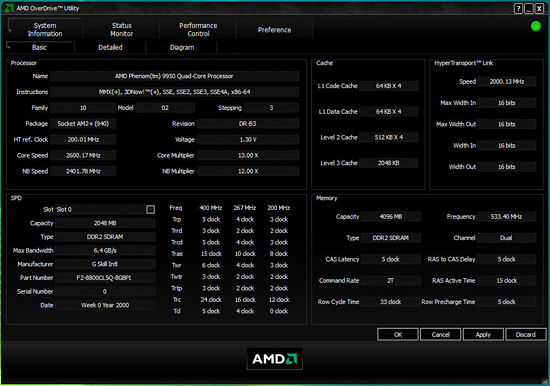 Same old Performance Control face but with more options now...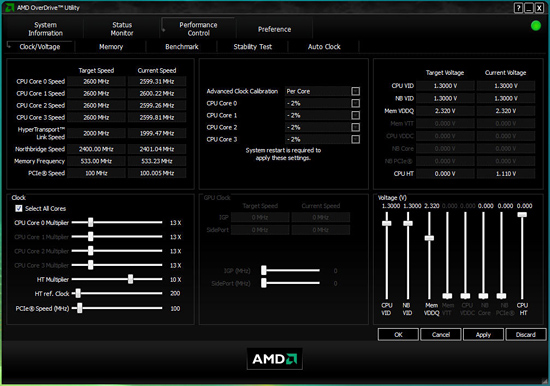 New System Diagram Interface with all your favorite reporting tools rolled into one...
AMD has added a new feature that allows you to get instant and usually detailed information on the system platform and components attached to it. We found the information provided to be very detailed and quick to reach with AOD open. It might not replace your favorite tools like Everest, CPU-Z, or GPU-Z but AMD has provided this type of information in a single user interface now.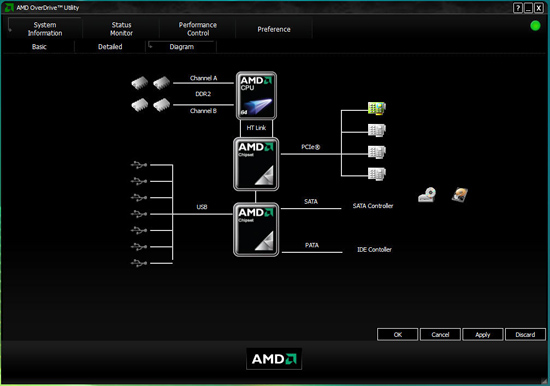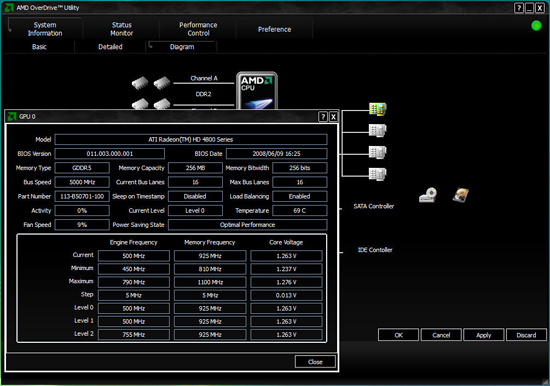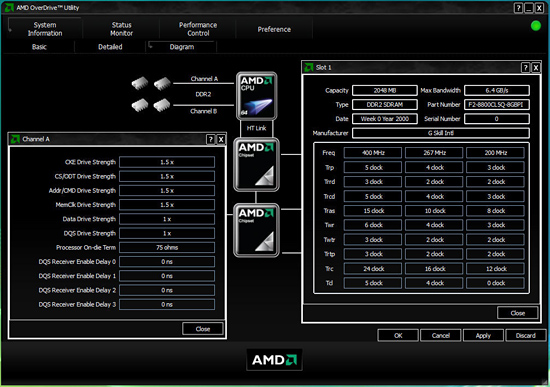 We have included additional screen shots in the following gallery.
Test Setup-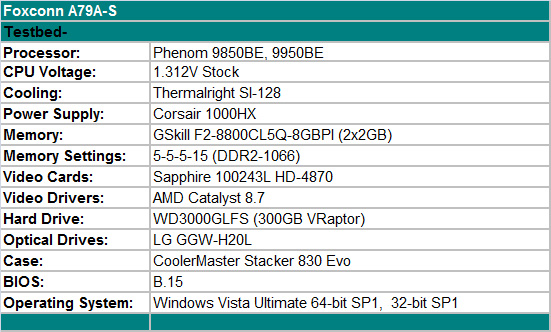 Our test setup consists of typical component choices we feel an AMD enthusiast user would probably choose for their own system. Our Corsair 1000HX power supply is probably over the top but will be required for Quad CrossFire testing in our next release article. Also, as we delve more into AMD overclocking, our cooling system will have to be upgraded and our first choice is the CoolIT Systems Freezone Elite.