Appearance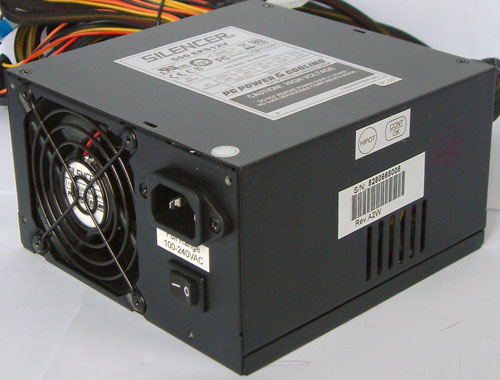 The package comes with pictures and facts on it, another change since the OCZ purchase. Previously, PCP&C shipped all power supplies in white boxes, and OCZ is obviously a bit more concerned with the marketing angle. There are screws, a manual in three languages, and a power cord in the box. The power supply comes in a black coating we are familiar with from many other PCP&C models.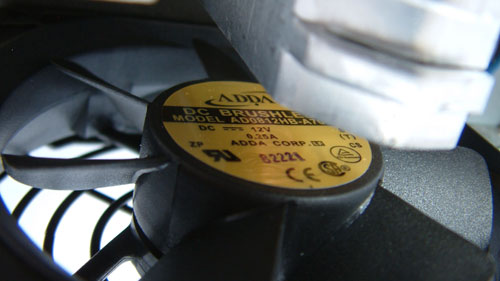 Also familiar is the 80mm fan in the back that exhausts hot air from the unit. We found an Adda sleeve-bearing fan, which can be quiet at lower RPMs but can also get very loud if necessary. We'll see if that's a concern later in our testing.
Cables and Connectors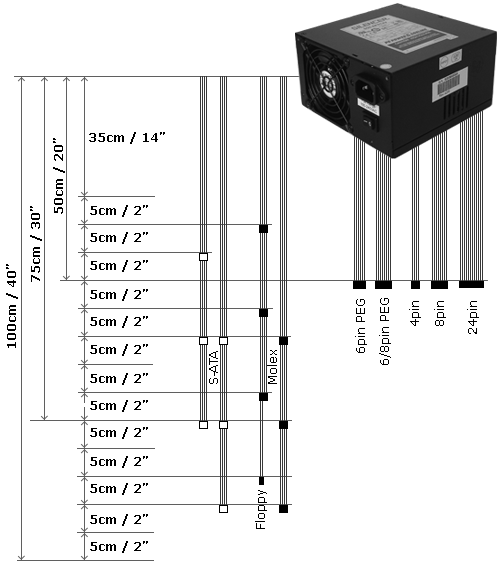 PCP&C generally tries to position the connectors such that users have better connectivity with fewer cables hanging around. There are six Molex and six SATA connectors attached, providing users a selection of distances to the power supply. One harness features an additional floppy connector. There is a 24-pin connector and a 4-pin/8-pin connector for the motherboard. PCI-E graphics cards can be powered by the two 6-pin PEG connectors, one of which can convert to an 8-pin connector. You will be able to run an SLI setup, provided each card requires only one 6-pin connector; alternately, you can run a single more demanding card that requires two 6-pin connectors or one 6-pin and one 8-pin connector. That's not too shabby for a 500W PSU!