The Drive

The drive is a simple black box, since there are no mechanical parts of the disk that need to be isolated from the environment the drive's electronics are contained entirely within the drive's casing.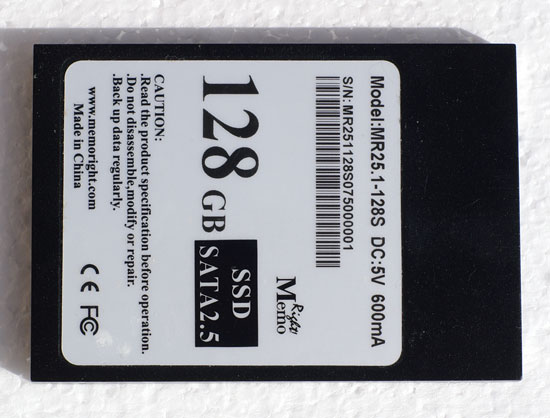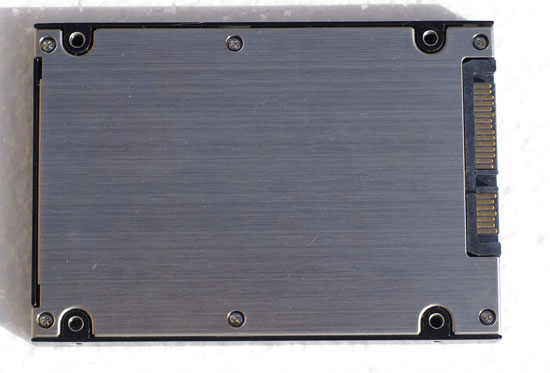 Six screws hold the drive together, removing them gives us access to the sole PCB that in this case is the drive itself.
On the drive we have a total of 16 Samsung SLC NAND Flash chips, each one 8GB in size.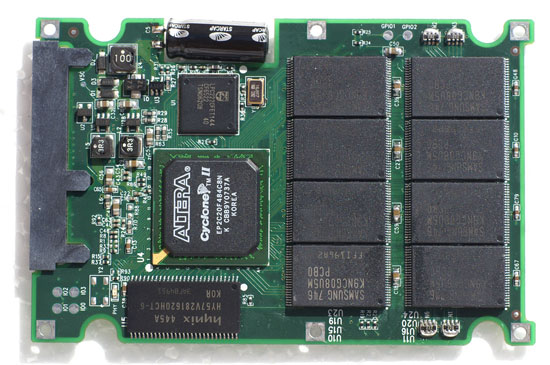 The front of the PCB is home to half of the Flash, a 128Mb (16MB) Hynix 166MHz SDRAM chip, an ARM7 microcontroller and an Altera Cyclone II FPGA. There's also a single capacitor on board to keep the SDRAM device charged.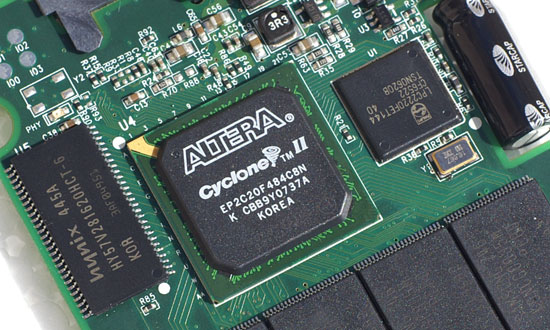 The Altera Cyclone II FPGA, it can do anything you program it to do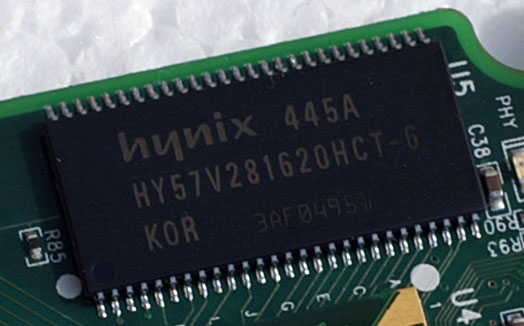 16MB of Hynix 166MHz SDRAM buffers transfers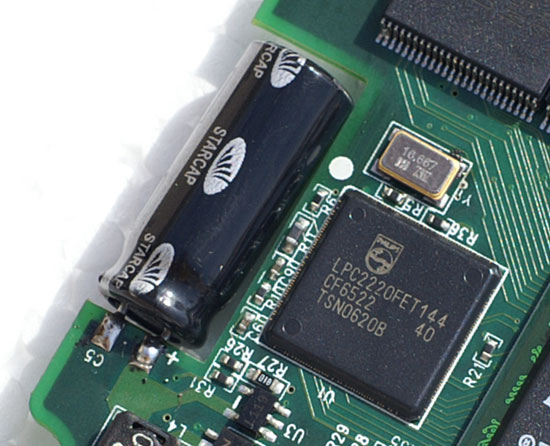 ARM7 at your disposal, oh and a capacitor
The back of the PCB holds the rest of the Flash and a Marvell PATA to SATA bridge.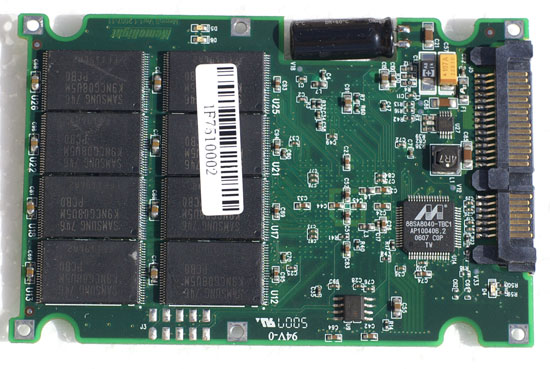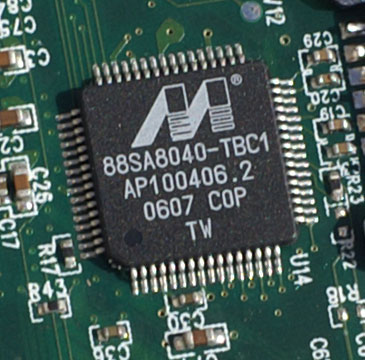 Lost in translation, this chip converts the drive's internal PATA interface to an external SATA interface so we can use nifty cables

Judging by the chips on the PCB we can already see two areas of inefficiency: the drive isn't a native SATA device and it uses a FPGA instead of a custom IC for some functions. Lately Intel has been talking about its upcoming SSDs and how their controllers will give them the performance edge, these are both examples of places where Intel could innovate.
Despite a vastly different interior, the Memoright SSD appears just as any other hard drive to your computer - the MacBook Pro is no different.