Gaming Performance — Resolution Scaling
Considering the rather low-end CPU, you might expect that there are many situations where the GPU is held back. With the initial native resolution benchmarks out of the way, let's look at performance scaling at higher resolutions. Since we become more GPU limited, the Gateway P-6831 FX actually closes the gap with some of its more expensive competitors.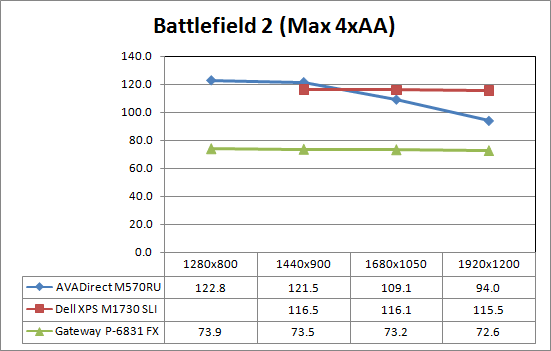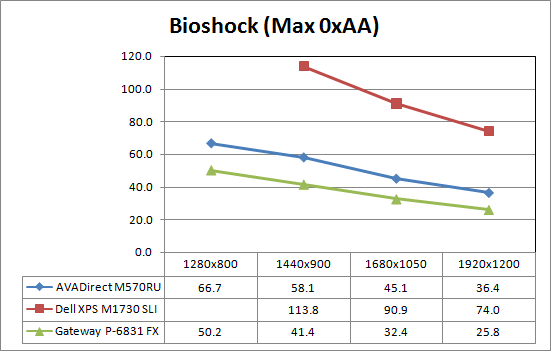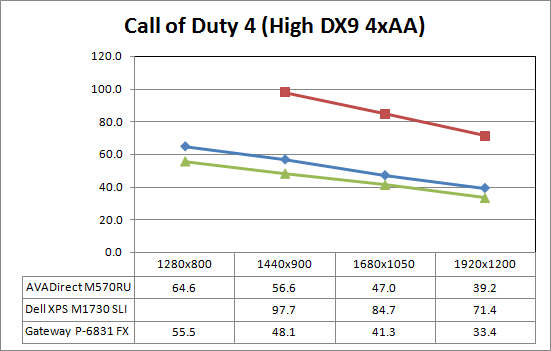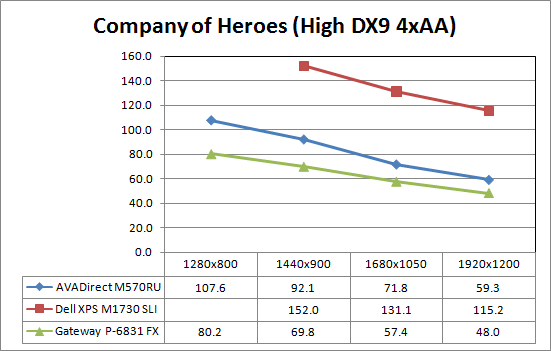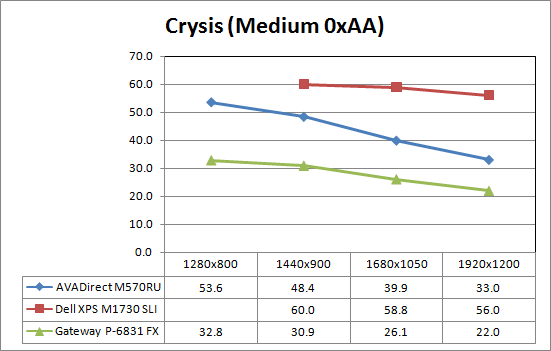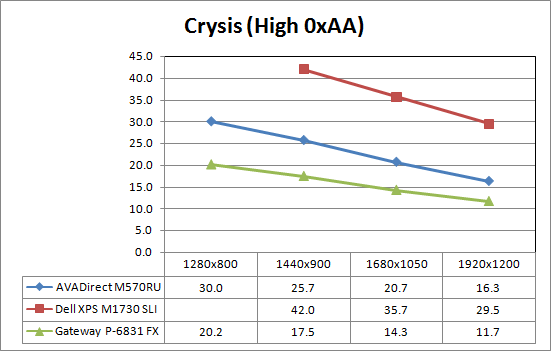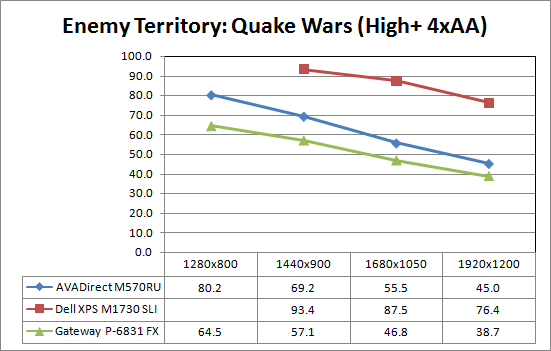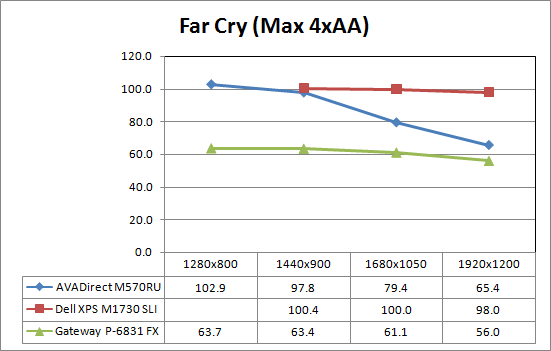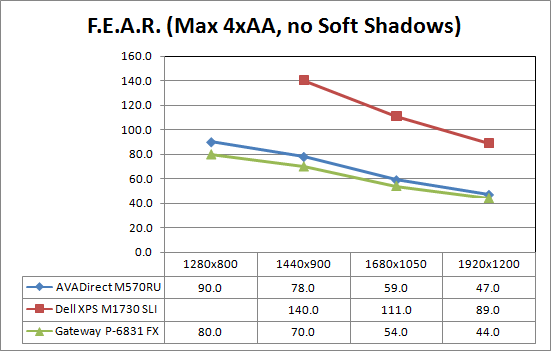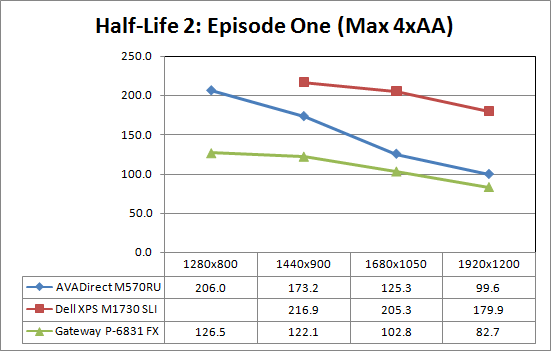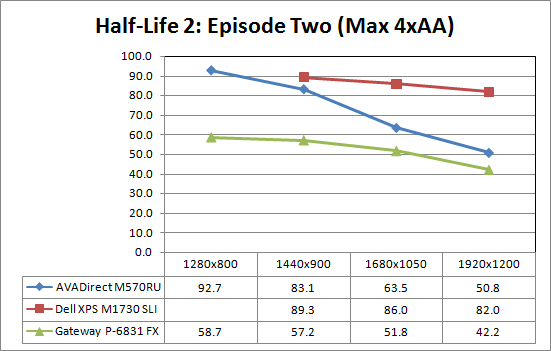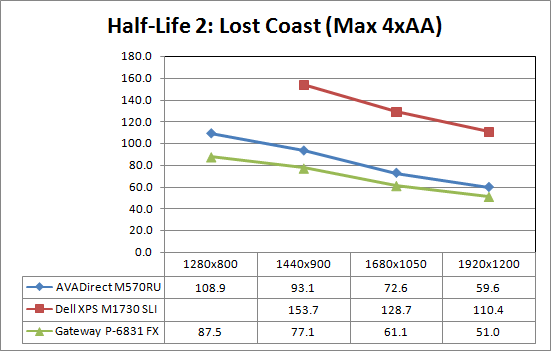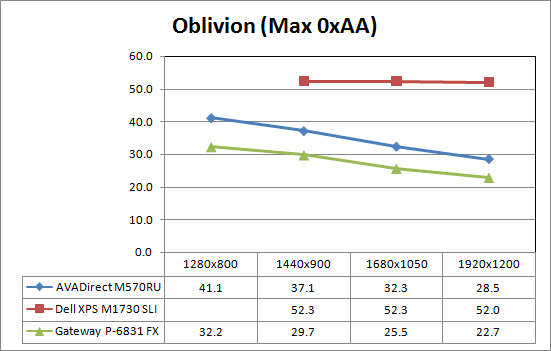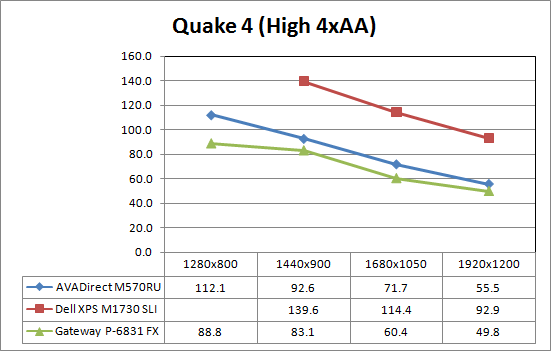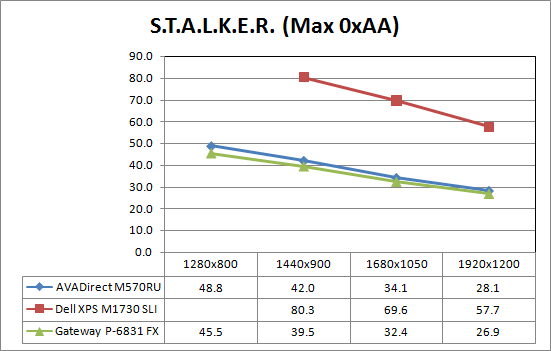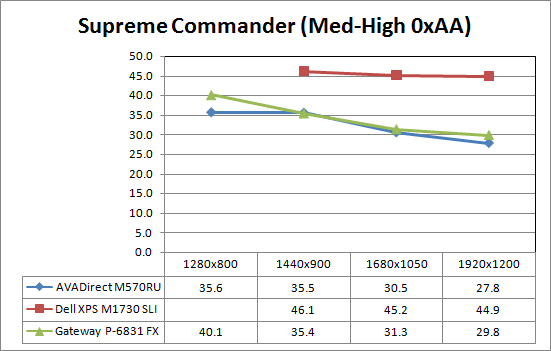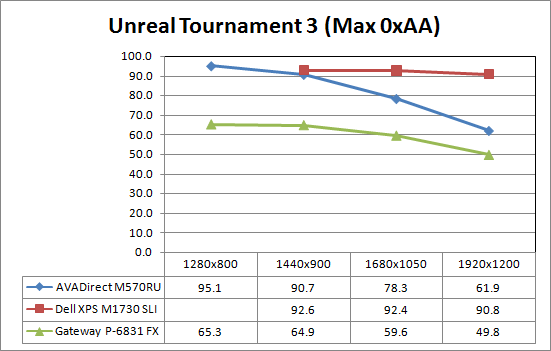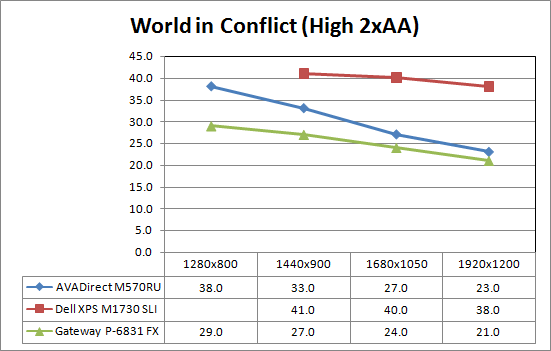 There are obviously a few titles where we are still CPU limited even at 1920x1200. Battlefield 2 and Far Cry for example have virtually flat resolution scaling curves. Other titles — Bioshock, Crysis, Oblivion, and Unreal Tournament 3 — show a pretty sizable gap between the 8800M GTS in the Gateway and the 8800M GTX in the AVADirect notebook. However, it's not entirely clear whether that gap exists primarily because of the discrepancy in CPU performance or if the added Stream Processors are the culprit. While it certainly would have been interesting to test with an upgraded CPU, we didn't have any Core 2 Duo processors readily available (nor the time to rerun all the tests).
Regardless, the net result is that we can't help but be impressed by the Gateway system. In some of the titles, the difference between the 8800M GTS and the GTX is virtually nil, particularly at higher resolutions. Since the GTS and GTX both have the same amount of memory, the same memory bandwidth, and the same number of ROPs, it's not all that surprising that some games hardly show a difference between the two graphics chips. It's unfortunate that we haven't seen any manufacturers giving customers the choice between the GTS and the GTX; we wouldn't be surprised if more than a few people would be happy to sacrifice a bit of performance in order to save a couple hundred dollars. Since that isn't an option, we recommend the Gateway P-6831 FX as a very reasonable alternative.