Intel also provided a small update on its 32nm processors, Westmere (a 32nm die shrink to Nehalem) and Sandy Bridge (32nm, brand new architecture):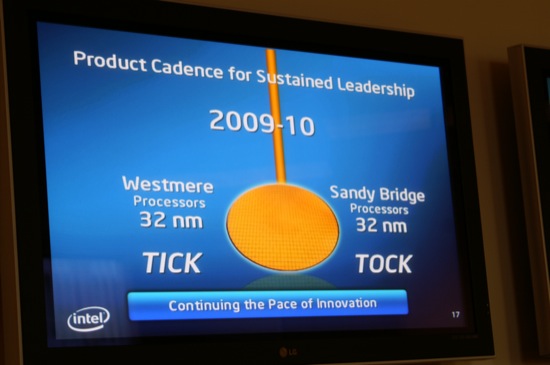 Details on Westmere were light, but Intel did detail that they'd be introducing new vector instructions with the CPU: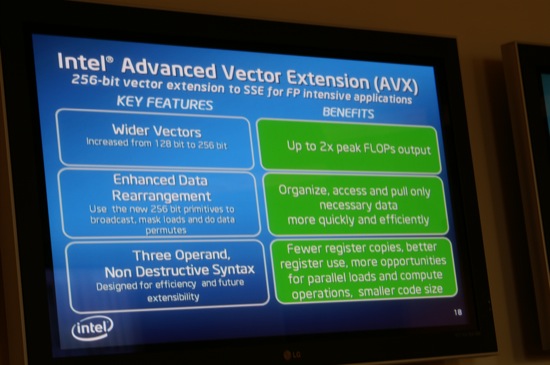 The Intel Advanced Vector Extensions (AVX) will not be available in Westmere. Instead, we will have to wait for Sandy Bridge which will offer support for 256-bit vector operations. Intel will detail the full instruction specs at its upcoming IDF in China.