Resolution and Image Quality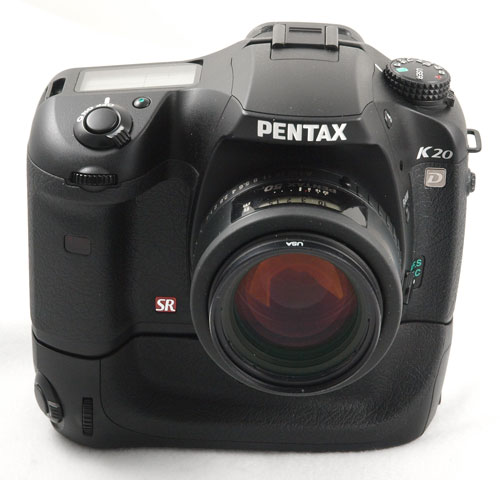 Our early impressions of the K20D were pretty positive with the fast Pentax 50mm f1.4. As always with recent screw-drive AF, the lens focusing is reasonably fast (if not blistering) and noise is much greater than the excellent Canon Ultrasonic motor lenses - which are now most of the better lenses in the Canon line. We had a K10D for comparison and the K20D seemed faster in AF, even though Pentax makes no claim of improvements in AF with the K20D.
The 14.6 MP CMOS sensor actually allows an ISO Boost to 6400, so the new ISO 3200 and ISO 6400 were the next features to tackle. By default the K20D high ISO noise reduction is set to off. This resulted in usable but grainy images at ISO 3200 and an ISO 6400 performance that was too coarse to be useful for our needs.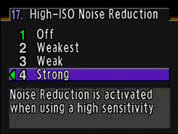 However, with the "weakest" and "weak" high ISO Noise Reduction settings, our first impressions in pixel-peeping high ISO images was much more favorable. The images with a small amount of noise reduction were pretty good - much better than we had expected. We had to wonder if early reviewers had noticed that high ISO noise reduction is completely off by default.
Images to ISO 1600 were quite good; 3200 shows deterioration in the shadow areas, but it is still very usable - even for large prints. ISO 6400 quality is better with a little NR and it would be usable for smaller prints or the web-posting we do, but too much is lost for large prints. All in all this is an outstanding performance for the new Samsung 14.6 MP sensor. Like many others, we wondered how good a new sensor from Samsung could be compared to Canon, Nikon, and Sony. More testing will be done in this area, but our first impressions are that the Samsung sensor is quite competitive, capturing more detail than the competing Nikon, Sony, Olympus, and Canon prosumer models.
Auto can be set to any ISO range you want, a feature Canon still refuses to implement fully. Based on early test shots we wouldn't hesitate to set the auto range from 100-1600 on a routine basis and 100-3200 if we were going into a low-light situation - or for times when the highest possible shutter speed is required. We would reserve 6400 for those special situations where the trade-offs make it worthwhile.
Whenever there is a recent Pentax is in our hands, we are again reminded of the usefulness of Hyperprogram, where you can instantly shift the aperture or shutter speed (front and rear dials) with the camera shifting other program parameters. Like the K10D, the K20D continues the unique TAv (Time & Aperture) Priority program, where you can select the shutter speed and the aperture which remain fixed while the program dynamically changes the ISO to maintain shutter speed and aperture. Selectable Auto ISO to 6400 on the one hand, and both TAv and Sv (Sensitivity or ISO) programs with the same range on the other hand, make the K20D a remarkably flexible digital SLR.