Be quiet! Dark power PRO P7 650W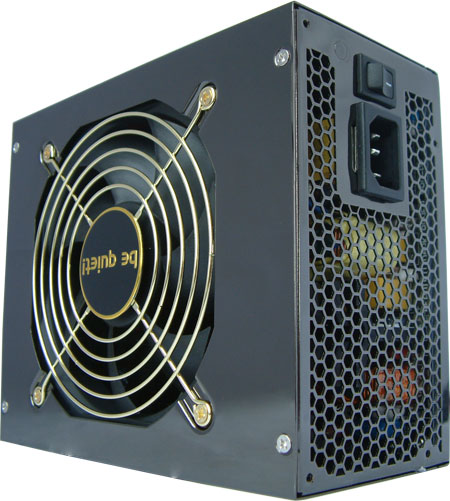 be quiet! (Ed: yes, the lowercase and exclamation point are the correct way to spell the name) is a brand most of our readers likely have not encountered. The company is in Germany, where their largest customer base is located, and we first mentioned be quiet! in our power supply summary in December 2007. be quiet! offers unique service to its customers. If a power supply experiences any malfunction, they will send someone to collect the power supply and deliver a brand new one within 48 hours. The company offers this service in France and Poland as well, but unfortunately they are not shipping units to the US and thus that level of support is not available.
Their power supplies all have a similar look, with a dark glossy appearance. The P7 series is the seventh model of the existing Dark Power PRO series that first came to market around 2002. The power supply comes in a nice finish and a golden fan grill. Note that the 180mm housing is quite long and will cause incompatibilities with some smaller cases.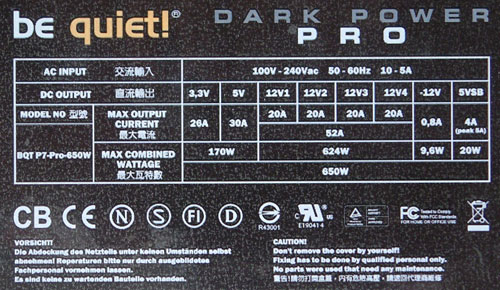 The be quiet! Dark Power PRO comes with four 12V rails rated at 20A. The total combined power however remains the same as other units today: up to 52A or 624W. The 3.3V rail is rated at 26A and the 5V rail at 30A. Together they can pull up to 170W, which is an average load. Keep in mind that most systems will rarely require more than a couple hundred watts of power, unless you are running multiple graphics cards with a heavily overclocked CPU.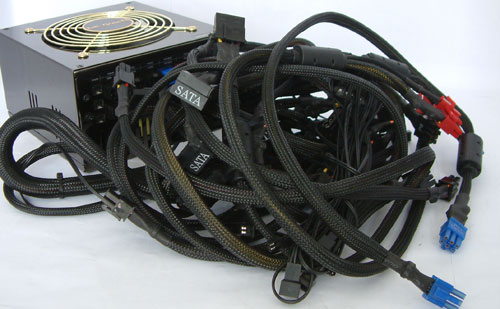 The Dark Power PRO comes with lots of cables, giving the user a variety of options. With a minimum length of over 60cm, even users with larger cases should not have any difficulties getting the cables to all the required areas. All the cables are sleeved in black all the way to the connectors, completely obscuring any view of the cables. Noteworthy features include the four harnesses that each have a 3-pin and a 4-pin Molex connector, which users can connect to case fans and allow the power supply to control fan speeds.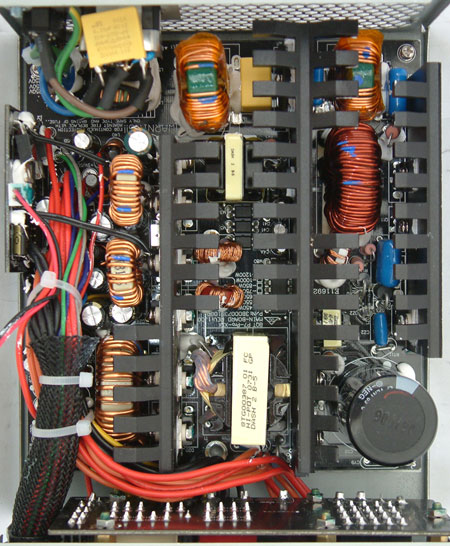 Opening this very long power supply, we find three long and thin heatsinks. The fins have a decent separation, which is good for airflow to the PCB components. be quiet! doesn't appear to waste much space in this long housing, but it is actually used for all their models from 450W up to 1200W. Even with a smaller 650W rating, the PCB is full of components. Since the manufacturer uses this chassis for their whole range of PSUs, the length makes some sense even if it's not really necessary. It's a matter of optimizing certain manufacturing and cost aspects, leaving them free to focus on other areas like quality. Still, the question of case incompatibility remains, and it's difficult to imagine someone purchasing a 450W PSU with the intention of buying a full-size ATX case.