With the tape off just pull the cable out of the old drive and stick it in the new one.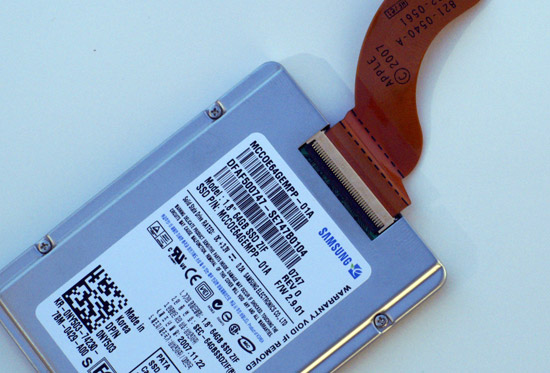 We found that the connector on the Samsung HDD Apple used had a more snug fit than the SSD we received from DVNation, we're not sure if this is a modification Samsung made for Apple and if it's possible to get a drive after market with the same drive-end connector. Having a snug fit is very important as we found that unless we taped the cable in place very well, the drive would sometimes not be detected by OS X upon boot. Make sure the connector is secure and then reverse the process to install the new drive.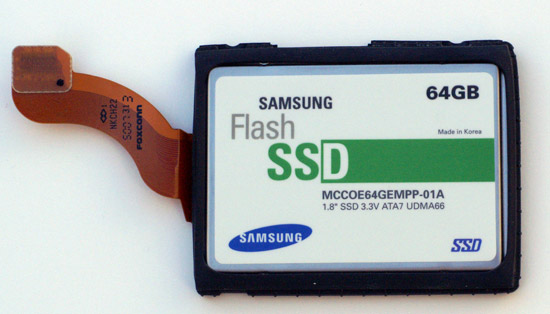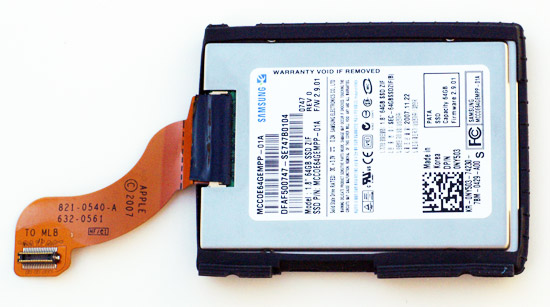 The mechanical HDD does have some cushioning glued to it, while this isn't totally necessary on the SSD (as it has no moving parts) it wouldn't hurt to move over to the new drive if you can manage to peel most of it off. For the purposes of this article we didn't attempt to move the padding over to the SSD.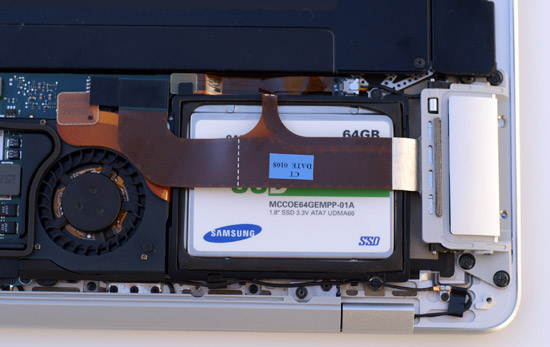 With the SSD installed, it was time to benchmark it.