Next up, we wanted a look at the motherboard and CPU. Four screws hold the motherboard in place, simply remove them and we've got access to the board: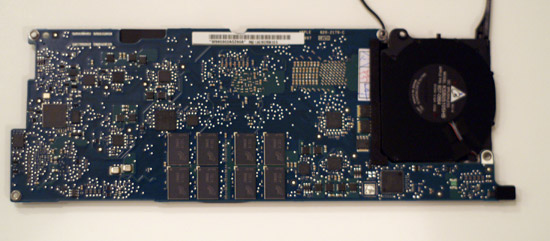 The back of the motherboard
You can see the back of the fan in the upper right hand corner, it is tiny. Half of the 1GB of memory is on the back of the motherboard, the rest is on the front.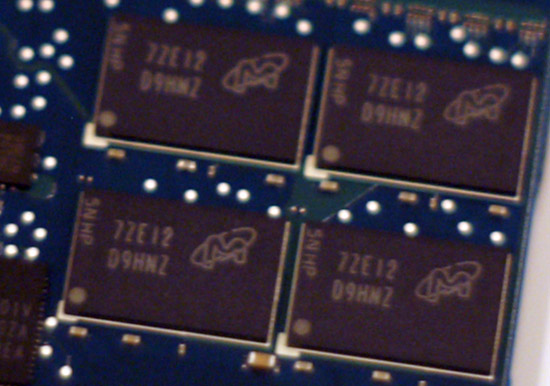 MacBook Air memory
The motherboard itself isn't that much bigger than an iPhone: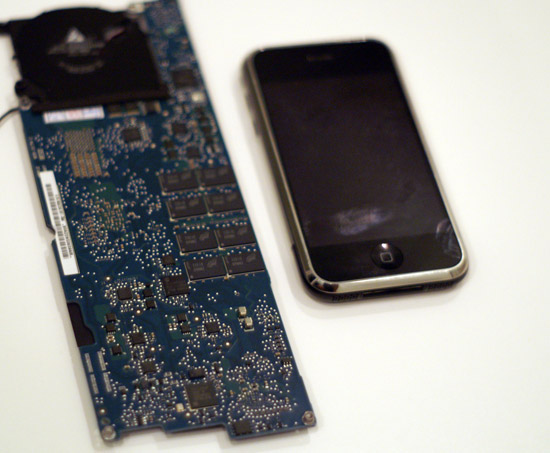 Once unscrewed, the heatsink pops right off of the front of the motherboard: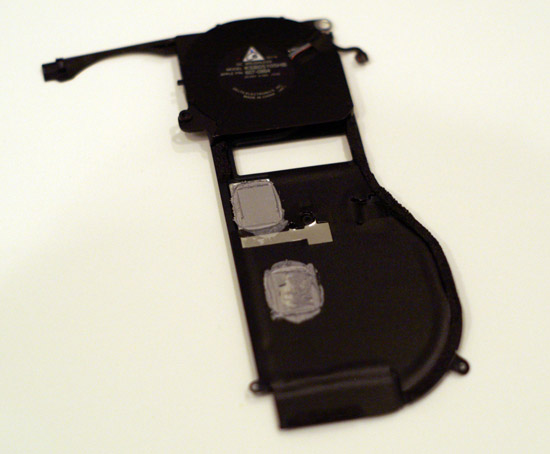 Underneath the heatsink we see the heart and soul of the MacBook Air:

The two big chips in the center of the board are the CPU and the GMCH (Graphics and Memory Controller Hub), the smaller chip is actually the CPU while the slightly larger chip is the GMCH.
As a reference, here's a standard 35mm x 35mm mobile Intel CPU compared to the new smaller package that's in the MacBook Air. Note that this isn't Merom based, but the package size is the same.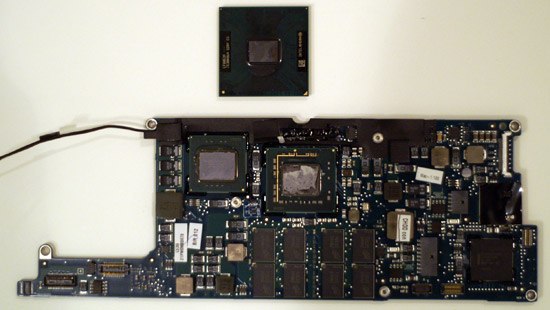 Now it's time to put this thing back together, our review will follow soon.