The Arctic Coolers
Both the Alpine 7 and the Freezer 7 Pro use a frameless 92mm fan, but the output and bearing design differ by model. The frameless fan is a design feature that distinguishes Arctic Cooling designs.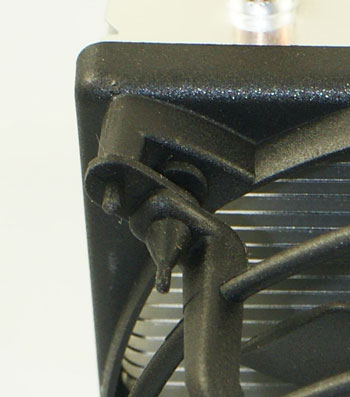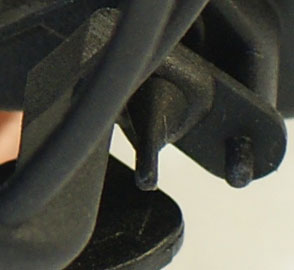 The fan mount is also a trademark feature. AC coolers use elastomeric mounts to isolate the fan and reduce noise levels. This is true even on the $12 entry-level Alpine 7 (with PWM) cooler. The frameless fan with elastomeric mounts is a similar design on both coolers, but there little else is the same. The Alpine 7 is a one-piece aluminum block; it uses a traditional down-facing fan, much like the Intel retail cooler and other entry-level coolers.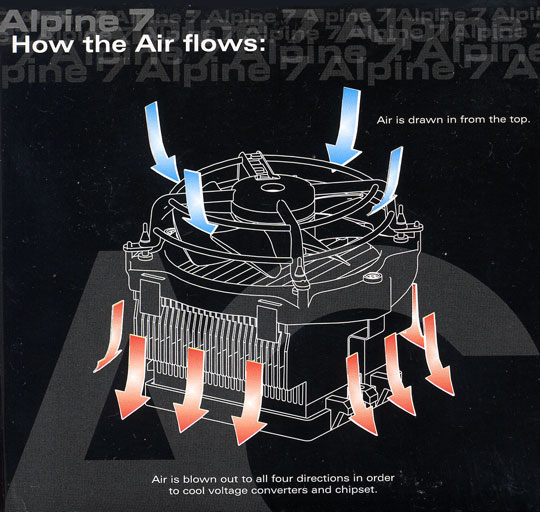 The Alpine 7 consists of several models. Our test unit is the Alpine 7 (with PWM), which is basically an Alpine 64 with a custom cage for mounting on Socket 775. This model will mount on any current AMD or Intel socket. Other models are the Alpine 64 Pro for Intel 775 only and the Alpine 64/Alpine 64 (with PWM) for AMD only. All these variations use a heatsink that is basically the same and a down-facing fan with the same fan specifications. Performance should be the same across these coolers. Arctic Cooling also has a smaller cooler with a smaller 80mm fan where small size is important, the Alpine 7 GT.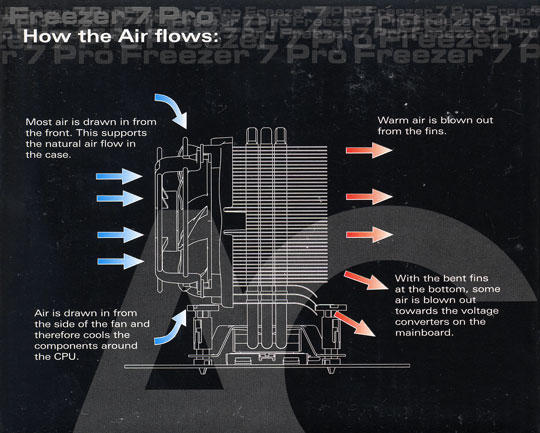 The midrange Freezer 7 Pro is a side-mounted heatpipe tower. Three vertical heatpipes are looped through a heavy base and support horizontal aluminum cooling fins. Airflow exhausts toward the rear fans in the case. All the top performing coolers tested in recent months at AnandTech use a heatpipe tower design.