Silverstone Strider 1000W (ST1000-NV)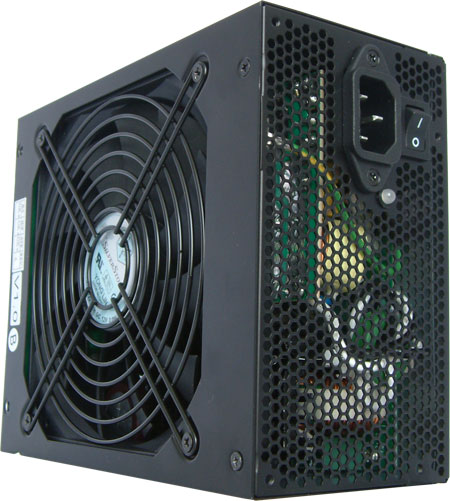 Silverstone sent us their Strider 1000W unit, which comes with detachable cables. Users can detach all of the cables, including the 24-pin ATX harness. This makes sense as Silverstone also offers a complete set of shorter harnesses for smaller cases. The housing is a standard black and cooling comes from a large 135mm fan. Since the PCB for the cable management takes some extra space, the Silverstone is longer than the Akasa PSU. The Strider 1000W comes in a huge package with maximum protection on all sides - expensive but a good way to prevent losses caused by shipping. Silverstone includes all the necessary parts for a quick installation.

The label shows the same rated values as the Akasa. The 12V rails are 35A each and the 3.3 and 5V rail have a combined power of 200W, which is plenty for today's systems.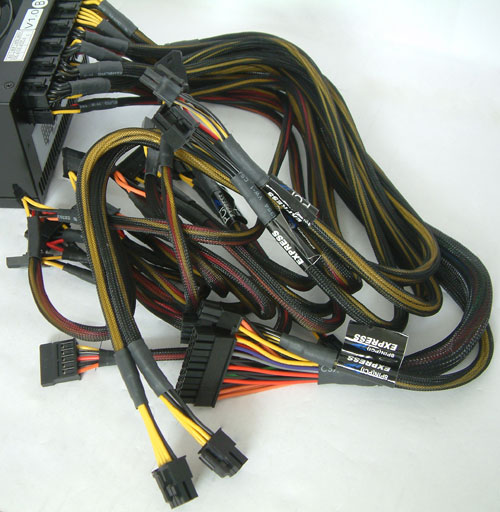 All cables are nicely sleeved, as expected for any high-end power supply. PCI-E harnesses have a small sticker attached, which clearly states their purpose of powering up graphics cards. There are each six Molex and six SATA connectors - average for this roundup, though a few more wouldn't be bad. The max length of the peripheral connectors is 95cm for the SATA/Molex and 105cm for the two floppy connectors.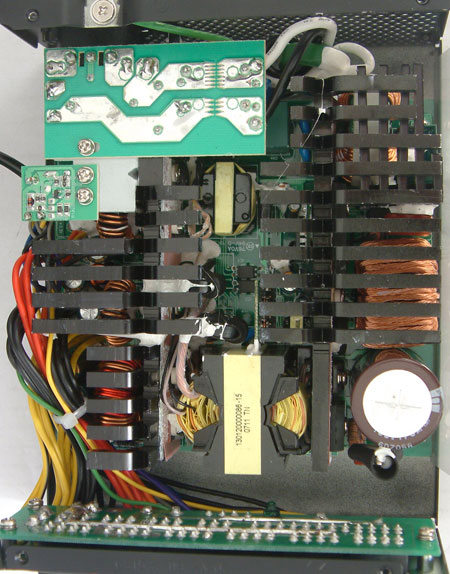 Other than the different main capacitor from Nippon Chemi-Con, there is almost no change at all from the Akasa model. The modular cable design is the only other difference. The use of a better capacitor in the primary parts is greatly appreciated, but as mentioned in the Akasa overview, the Strider power supply didn't make the 110% test and just stopped operating while applying the load. It worked fine right after the failure, however, which at least shows they have a very good OPP. A power supply doesn't need to deliver 10% more than stated on the label, and we perform this test only to see how much more power we can expect over the rated output.