NVIDIA Demolishes... NVIDIA? 8800 GT vs. 8600 GTS
This is almost a silly comparison, but it's one we must do in order to illustrate a very valid point: the GeForce 8800 GT all but destroys any reason to purchase the 8600 GTS. The price difference between the 8600 GTS and the 8800 GT can be as little as $50, and as you're about to see, the performance difference more than justifies the price.
The specs alone should give you an indication of the thrashing that the 8600 GTS is about to receive: 112 SPs vs. 32 on the 8600 GTS, 3.5x the texture address and filtering power, and virtually twice the memory bandwidth; and all this for only $50 more?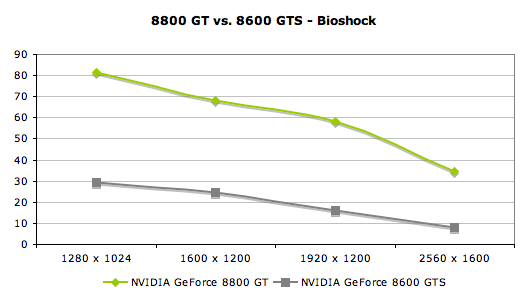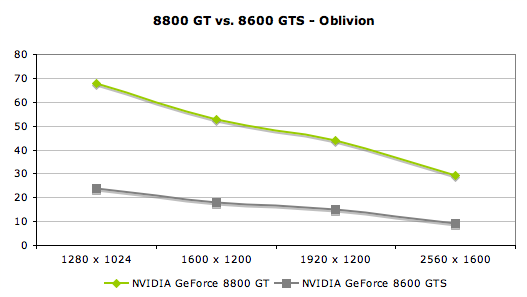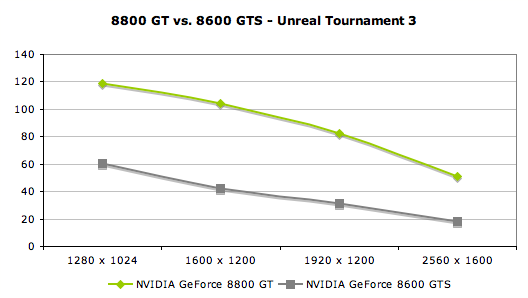 One of two things needs to happen in order for the 8600 GTS to make sense in NVIDIA's lineup; it either needs to get a lot cheaper, or the 8800 GT needs to be closer to $250 in price. You know what our preference is, but at $200, the 8800 GT is the best card in NVIDIA's lineup.