Overall CPU Comparison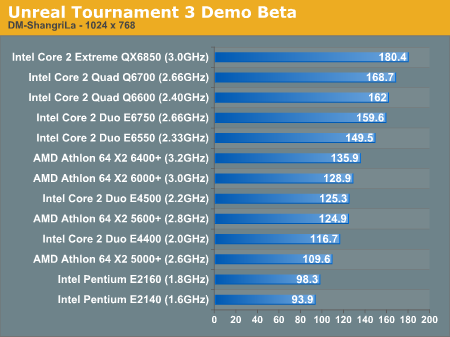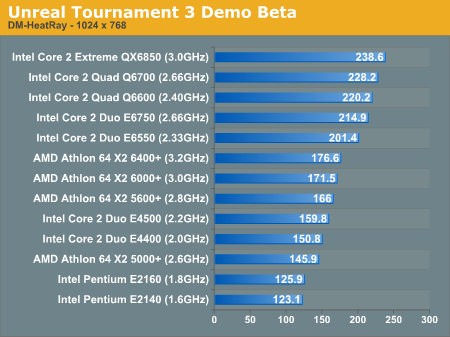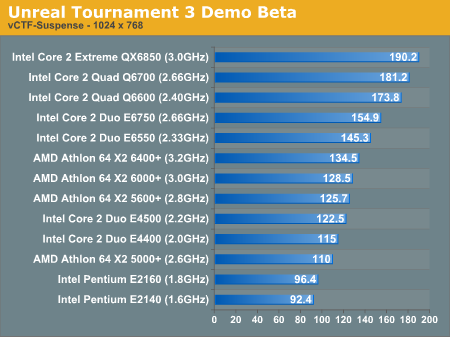 Because of the AMD performance issues we've encountered, even the Athlon 64 X2 6400+ isn't really competitive in our overall CPU tests. The 6400+ is marginally faster than the Core 2 Duo E4500, despite being priced higher than the E6750.
On the Intel side, the sweet spot for performance looks to be the Core 2 Duo E6550, or if you want to go cheaper, the E4500. Remember what we discovered about the impact of L2 cache on performance: you need around 20% more clocks to make up for a 2MB L2 deficit on Intel's CPUs, and about 35% to make up for a 3MB deficit.