Nehalem: Single die, 8-cores, 731M transistors, 16 threads, memory controller, graphics, amazing.
Intel announced that in its largest configuration, Nehalem (2H 2008, 45nm) will feature 8 cores on a single die, each core supporting 2 threads per core (welcome back Hyper Threading) for a total of 16 threads per physical chip.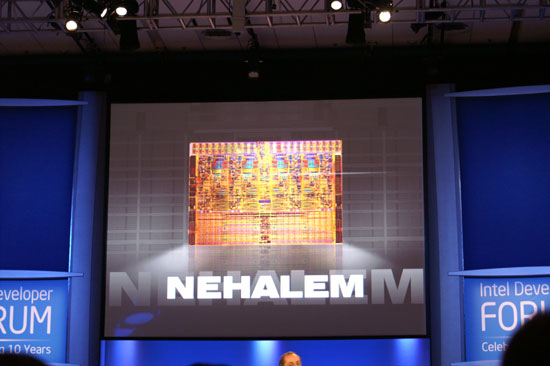 The Nehalem design is now complete, it was finished about a month ago, and Intel had a wafer of Nehalem at its 10-year anniversary IDF.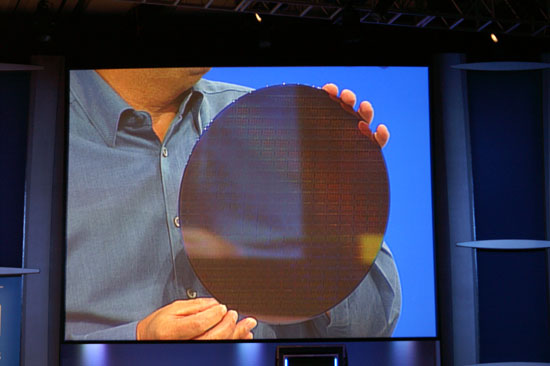 Each 4-core Nehalem is built from 731M transistors, nearly double that of Penryn. The 8-core variant isn't ready yet so we don't have a transistor count for that one as of this writing. Nehalem will sport an on-die memory controller and a new system interconnect called Intel's QuickPath Interconnect (Intel's answer to Hyper Transport).
Nehalem is fully expected to close the gap between AMD and Intel when it comes to memory performance and multi-processor scalability.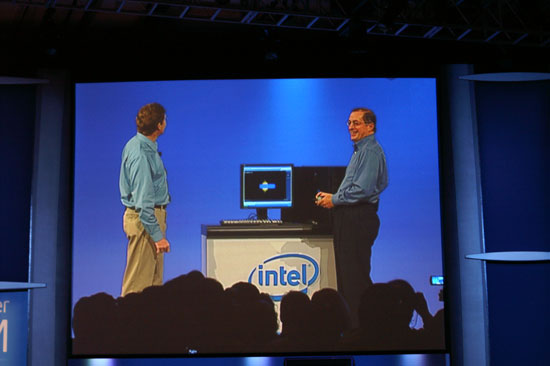 In its usual fashion, Intel demonstrated a fully functional Nehalem based on silicon that's only 3 weeks old. The silicon is booting both Windows XP and OS X, although we only saw the XP demo.