One More Thing: Larrabee does Graphics
We've known that Larrabee would be Intel's discrete GPU, but Intel never confirmed it until today. Intel always talked about Larrabee as being great for scientific computing and financial applications, today it finally confirmed that it would also be great for graphics.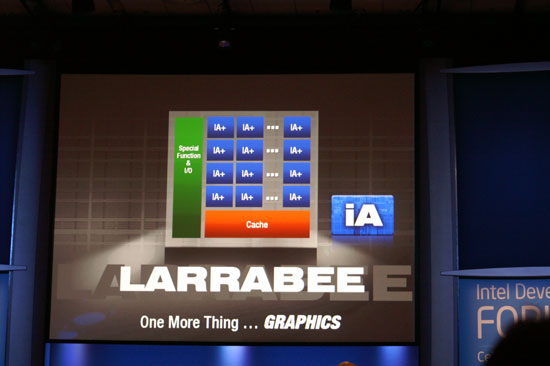 The Larrabee architecture hasn't been disclosed in detail but you can expect it to be an array of many simple, in-order x86 cores all behind a shared cache.
Larrabee is well into development and Intel expects to demonstrate it for the first time in 2008.
Intel Inside your TV?
Remember AMD's Bobcat? Here we have a block diagram of Intel's answer to the Bobcat based Imageon and Xileon processors.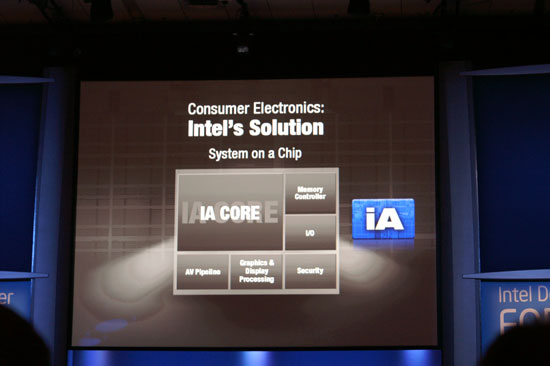 Intel didn't have much to say about the architecture other than it was called Kenmore and we'd see it in 2008 in the Consumer Electronics market.
Something exciting about Intel getting into the CE market: it expects to see product development cycles shrink from multiple years down to 12 months for CE products, we likey.