Sony on Blu-ray
Much like Toshiba touted the HD-DVD horn, Sony was out in full force promoting Blu-ray, even going as far as to say that the question was no longer if Blu-ray would win, but when. Sony does have a lot to be happy about as Blu-ray has been doing quite well, with virtually exclusive support from places like Blockbuster, BJ's and Target.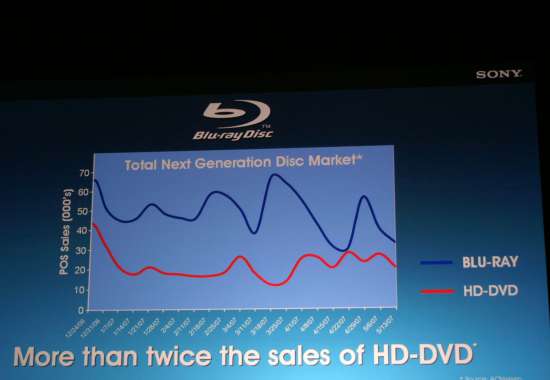 On the Sony front, it has shipped the 100,000th Blu-ray player and PS3 sales have exceeded 1.8M units in the US - a lot for a Blu-ray player, but not much for a next-gen console.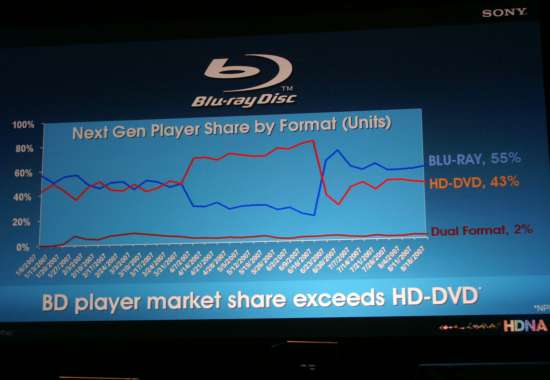 Sony introduced three new Blu-ray products, the BDP-S500, BDP-S2000ES and the HES-V1000.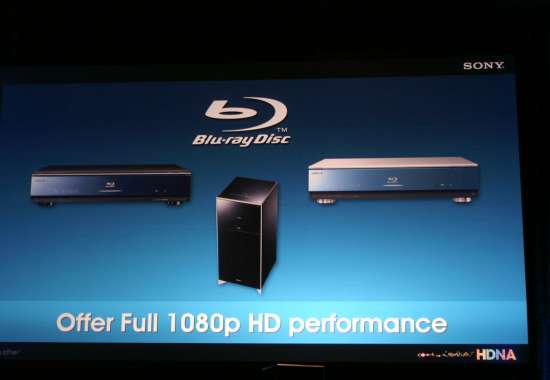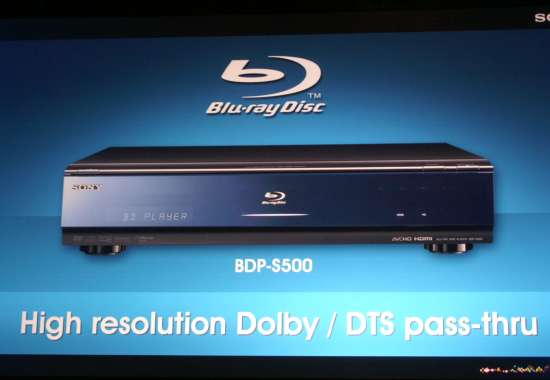 The BDP-S500 is a stand alone Blu-ray player, supports both BD-R and BD-RE, upconverts to 1080p, supports x.v.Color, Dolby True HD/DTS-HD and will be available next month for $699 (yes, more expensive than a PS3).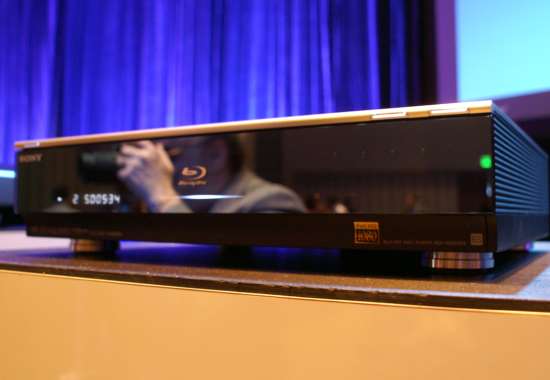 The BDP-S2000ES adds a bunch of stuff to the chassis to help keep noise levels down (rigid beam chassis and drive bracket, Aluminum top panel, dual shielded isolated disc drive) as well as an "oxygen free power cable".
Sony also claims the BDP-S2000ES has separate audio and video boards, the presenter held up two separate PCBs; we're assuming one was for audio and one handled all the video signals to isolate them as best as possible. This player will retail for $1299 and begins shipping in November.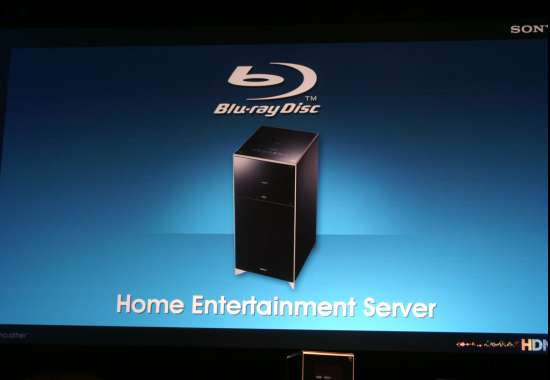 Finally, there's the HES-V1000: Sony's first home entertainment server. The HES-V1000 features a 200 disc BD/DVD/CD changer, full BD read/write support and a 500GB hard drive. There's a built in multicard reader for importing images and can distribute music wirelessly or via ethernet to up to "10 different rooms" although we're not sure how that limitation is enforced. The HES-V1000 is available now for $3499 and looks like a gigantic black tower.