Prey Performance
This OpenGL game represents the Doom 3 engine and is heavy on the texture and z/stencil operations. There are quite a few factors that could cause this game to run poorly on the G84 (clearly G80 has no real issues here). The reduced memory bandwidth or fewer ROPs (which means fewer z/stencil ops/clock) are likely culprits, but without more information it would be hard to nail down the reason we see such poor performance.
The 8600 GTS is able to keep up with its competition from AMD, but lags quite a bit behind the 7950 GT. The 8600 GT isn't able to hold its own against current $150 offerings, but it does at least stay ahead of the 7600 GT which held the $150 line for quite a while.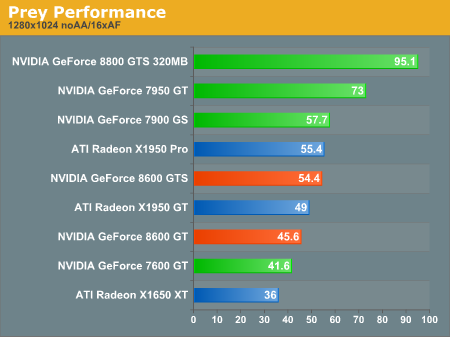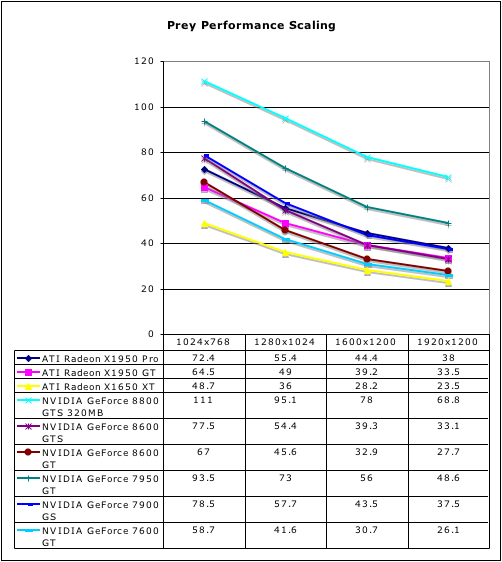 Both the 8600 cards fall further than other hardware when AA is enabled. Neither of our early generation DX9 games paints an attractive picture of the 8600 hardware. Let's take a look at our final test to round things out.