Sony's Laser Light Engine LCoS Display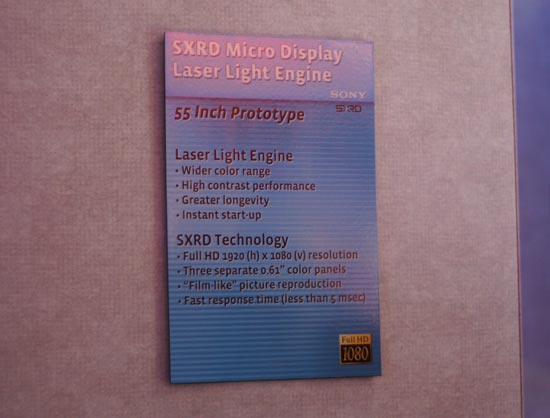 Another Sony prototype on display was a Laser backlit LCoS display, but unfortunately the prototype was far more crude than the OLED setup.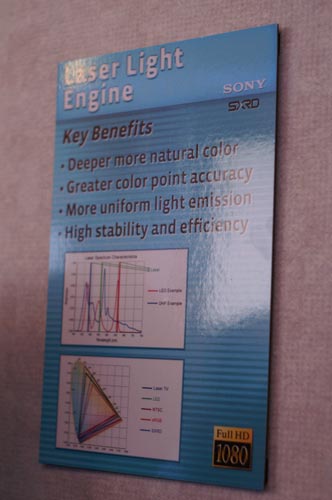 While a laser backlight in theory provides a larger color gamut, even larger than a LED backlight, the actual demo itself was unimpressive.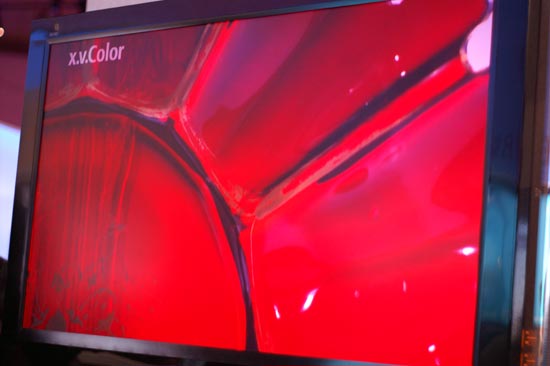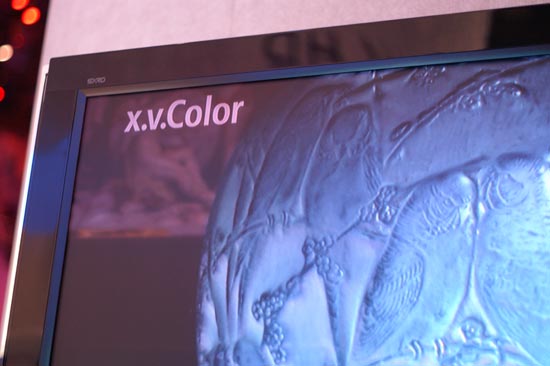 Colors appeared off and the overall image wasn't very sharp; some of this was due to the fact that it's not a direct view display, but mostly the issue was that it was a very early prototype.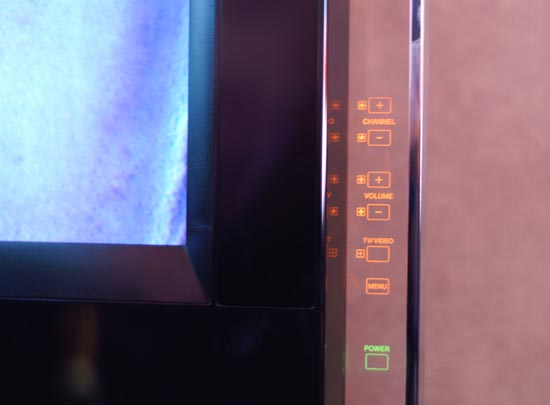 Although non-functional, the TV's controls on the side of the display were pretty cool. Like the OLED prototypes, there's no indication of when we may actually see this technology come to fruition.
Sony's $33,000 LCD
If you find yourself wondering what you can buy for $33K this April, Sony has an answer for you. While LCD and plasma manufacturers have been creating bigger and bigger displays to showcase at CES, they rarely end up as an actual product you can buy. Sony is changing the trend this year by showcasing a 70" LCD that will be shipping to customers in April, at a price tag of $33,000.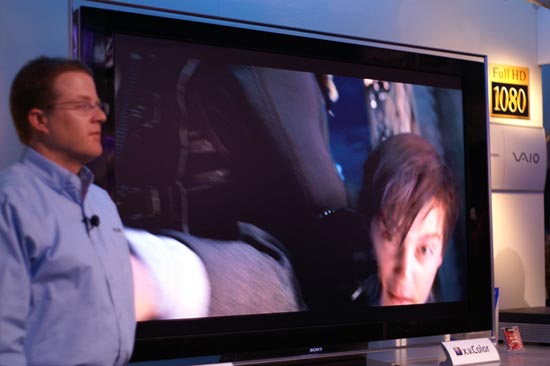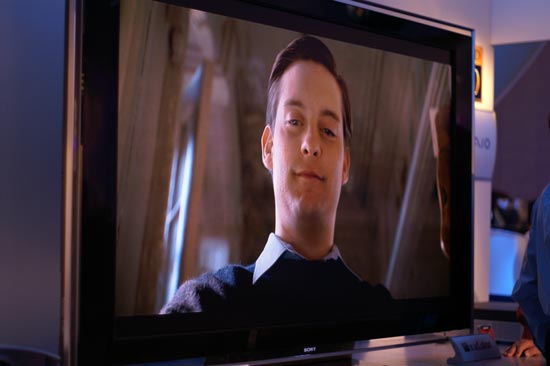 The 70" Bravia display features a single 120Hz 1080p panel with 10-bit color support and is LED backlit.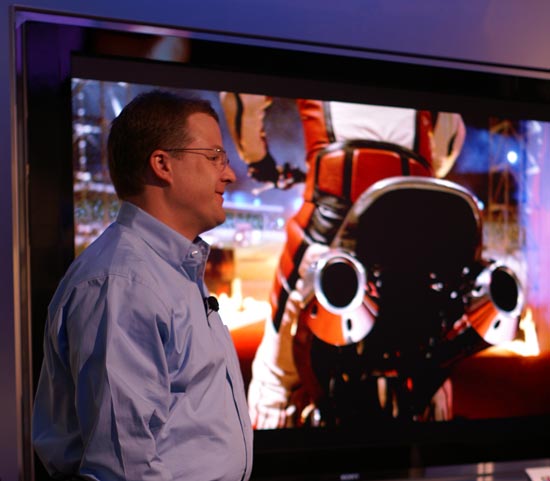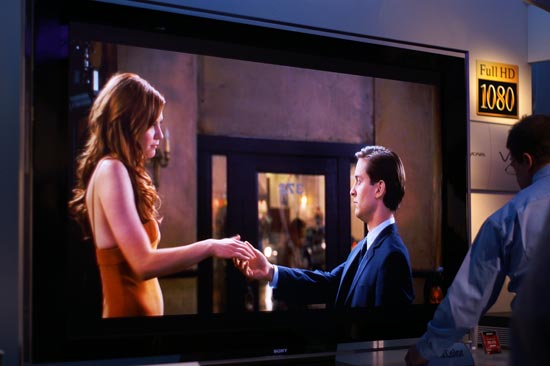 The display is absolutely huge and looked quite good, although not nearly as good as the OLED setups we talked about earlier obviously. For the discerning buyer in dire need of a 70" LCD, Sony has exactly what you're looking for.