Gaming Performance
Quake 4 performance is reasonably close to the E6300, but when overclocked it can't quite outpace the X6800. The X6800 manages to hold onto a 12% performance advantage even with the E4300 holding onto a clock speed advantage. At stock speeds the E4300 offers similar performance to the Athlon 64 X2 3800+.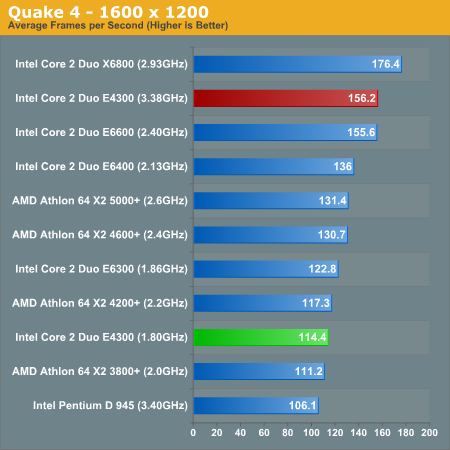 Oblivion has always been friendlier to Intel's Core 2 architecture, and thus the E4300 has no problems outpacing the X2 3800+. Compared to the similarly priced Pentium D 945, the E4300 is significantly faster, as the Pentium D's NetBurst architecture has rarely been favored in games. Overclocked, the E4300 gets close to the X6800 but it is no faster.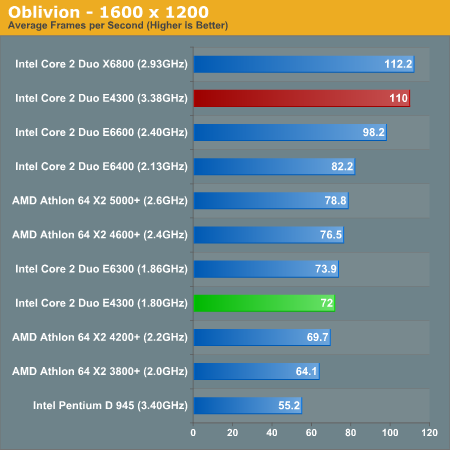 Half-Life 2: Episode One echoes what we've seen from our other gaming tests - at stock speeds the E4300 is faster than the X2 3800+ and slightly slower than the E6300. When overclocked to 3.38GHz, the E4300 ends up getting close to the performance of the X6800 but it cannot surpass it due to the smaller L2 cache.