Mainstream/Midrange Performance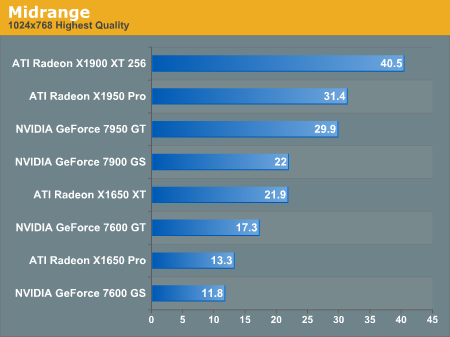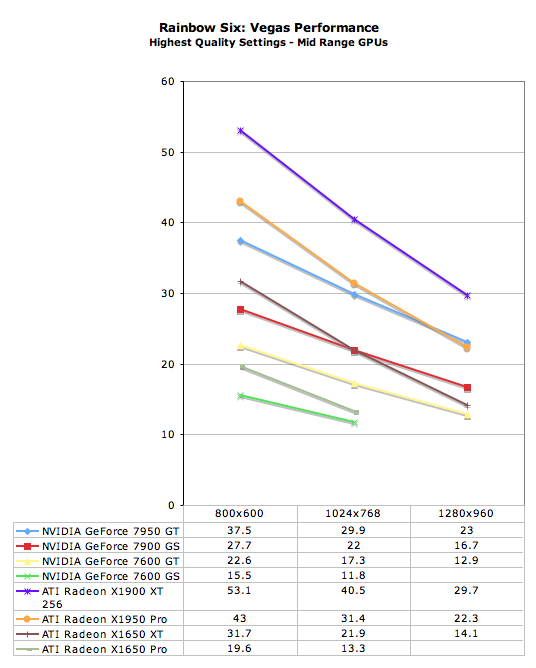 Rainbow Six: Vegas is a graphically intensive game, but as we said, we didn't have to play it at the highest resolution for it to look good. 1024x768 isn't a bad compromise to get a good balance of performance and graphics out of the game. When we step down to the midrange cards, this is really the most that any of these cards can handle at the higher detail settings. The X1650 XT is your best choice for playing this game at 1024x768 at the highest settings, but some overclocking might still be necessary. The slightly higher price of the X1650 XT (if you can find it right now) would still be a better choice for this game than the 7600 GT - its direct competitor from NVIDIA - because of the extra performance we see here.
Now let's look at how these cards perform with the same benchmark at the lower quality settings.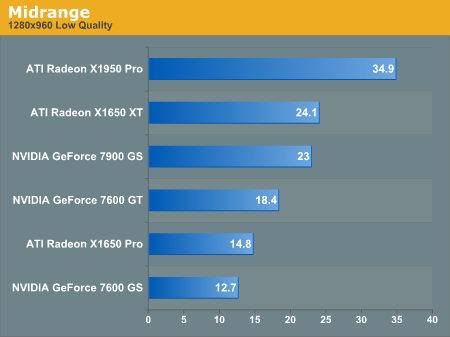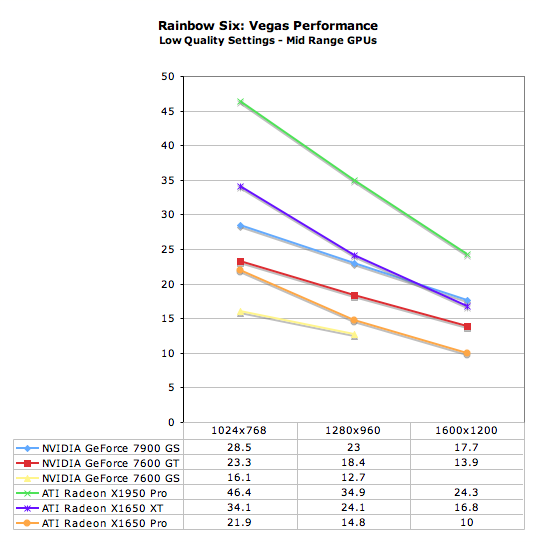 We can see that with NVIDIA, the amount of performance gain we generally see from turning the graphics quality settings down varies from around 40% to 45%. With ATI however, the performance gains are around 55% to 60%. This means obviously we'll have a better chance of picking up more performance and playing the game at a higher resolution with ATI cards by turning the quality settings down.