Oblivion Performance
We aren't listing the table with all the settings we used because this time it's easy. We cranked everything up to the maximum setting. Every slider maxed and every feature enabled (with the exception of bloom and AA which are precluded by HDR). Taking into account just how stressful this game is under balanced quality settings, we can easily see just how incredible the 8800 GTX really is.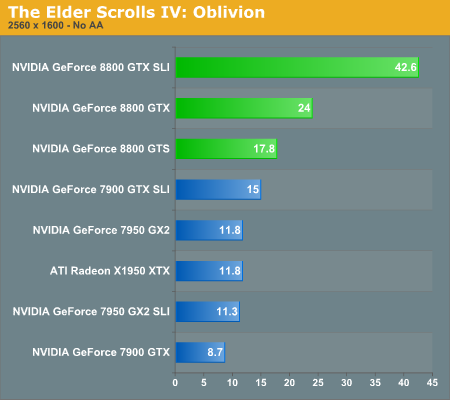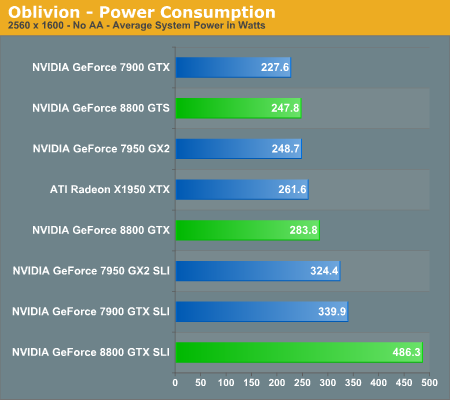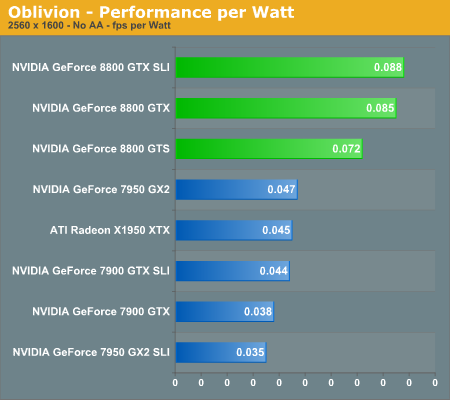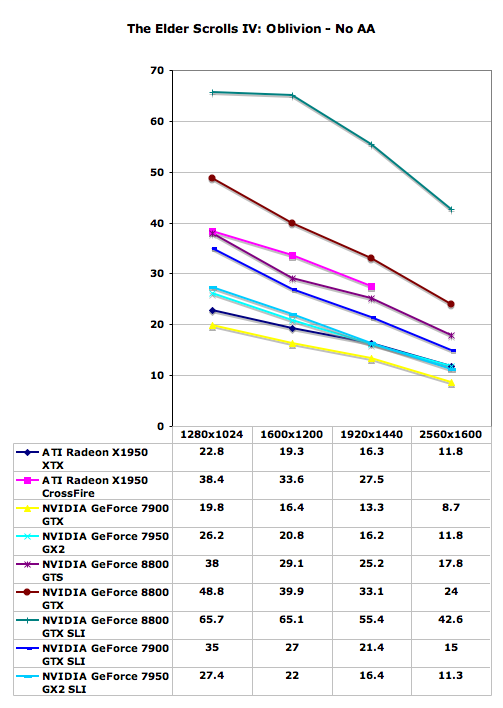 Oblivion has been one of the most demanding games in terms of graphics requirements ever since its launch. Up till now, ATI had a pretty substantial performance lead over almost anything NVIDIA could offer in this game, short of the 7950 GX2. With the launch of the GeForce 8800 series, the tables have turned, and quite dramatically. Not only does a single 8800 GTX card outperform any other current configuration (with the likely exception of 8800 GTS SLI, which we weren't able to test yet), but even the GeForce 8800 GTS is able to perform nearly as fast as X1950 XTX CrossFire, and slightly better than 7900 GTX SLI.
The 8800 GTX SLI is still the bottleneck in this game at resolutions above 1280x1024, showing just how demanding Oblivion is when it comes to graphics cards. ATI's CrossFire also scales better than NVIDIA's SLI in this title, gaining on average ~75% with CrossFire versus ~65% with SLI. Of course, we have to temper that statement by pointing out that X1950 CrossFire did not run properly at 2560x1600.