Half Life 2: Episode One Performance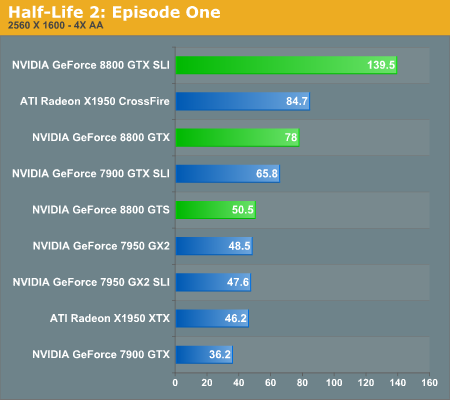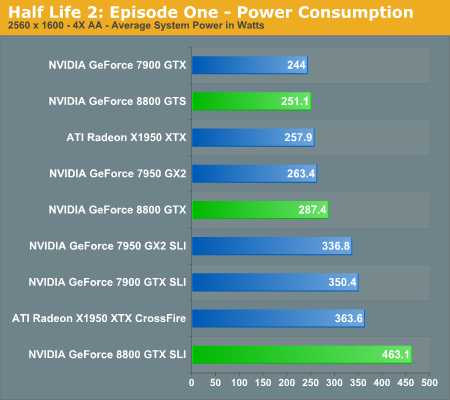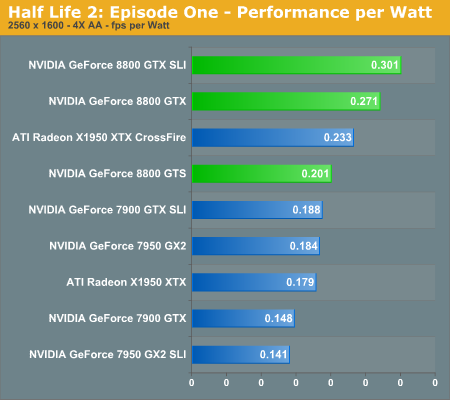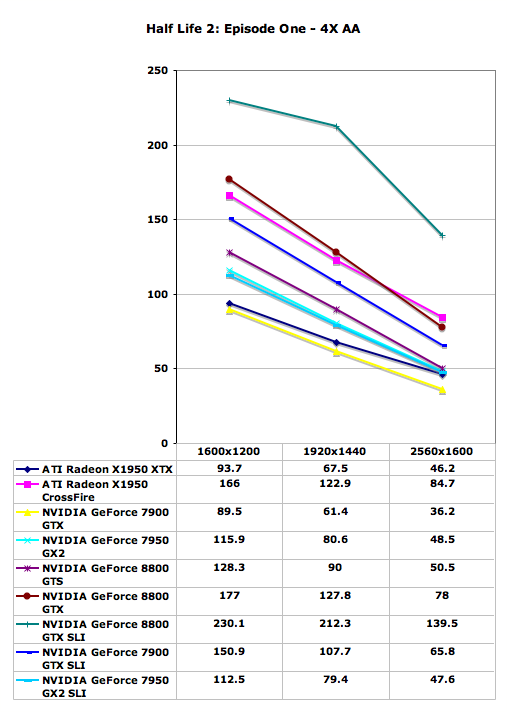 Having just visited Valve to discuss their multi-core and multithreading plans, it's interesting to consider their claims that they are more CPU limited than GPU limited. The only one of these high-end graphics configurations that isn't completely GPU limited at the tested resolutions is the 8800 GTX SLI setup, which is CPU limited to approximately 230 frames per second. Apparently, Valve intends to make a lot more use of your CPU in the near future, since we're still testing Source engine performance without multithreading support.
Besides the impressively expensive 8800 GTX SLI, even the slowest of the tested configurations is able to run at 2560x1600 4xAA with reasonable performance. A single 7900 GTX might be a bit choppy, although disabling antialiasing should cure that problem, but some levels and areas in Episode One should have lower overall frame rates than this particular demo script. In that case, the single 8800 GTX once again ties X1950 XTX CrossFire for second place, with 7900 GTX SLI trailing by 15%-20%. 8800 GTS comes next, outperforming all of the remaining single card offerings.