The TripleHead2Go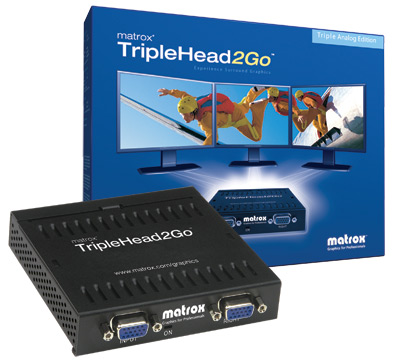 Like the DualHead2Go, the TripleHead2Go is simply a box with one VGA input, but instead of two VGA outputs there are three. The device basically digitizes the analog VGA signal from your laptop or computer, and splits (or clones) it twice to send it through three DACs for connection to the individual displays.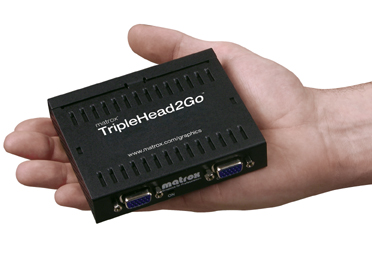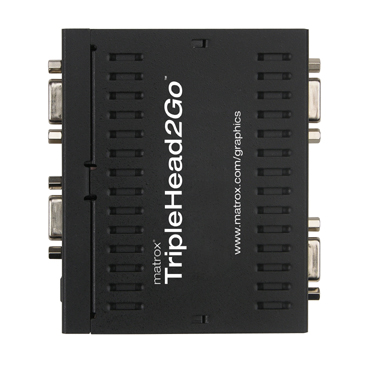 Everything about the TripleHead2Go is straightforward, and they didn't change things much in terms of looks and design from the DualHead2Go. The box is still small and compact, with four VGA connections instead of three, and the 5VDC power connection as well. The TripleHead2Go logo is on the top and there is also a power light indicator by the power connection to show that the device is on. The TripleHead2Go is very portable because of its size, which laptop users will appreciate, though transporting three displays around would be a different story.
When we open it up, the inside looks nearly the same as the DualHead2Go.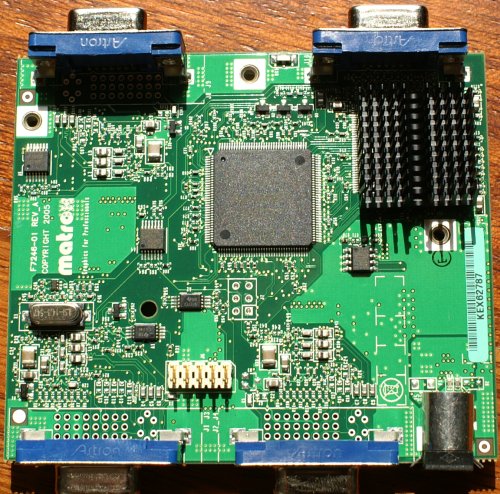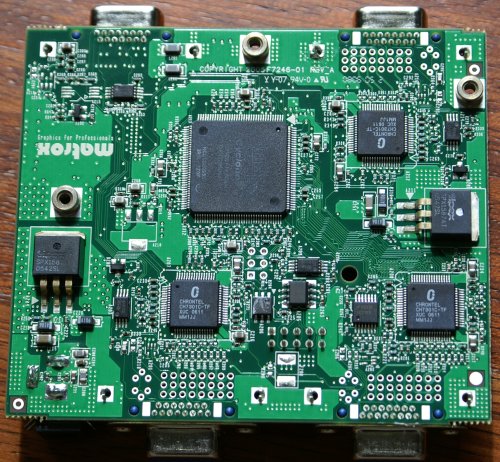 This time, it looks like Matrox is feeding the input straight into a Philips TDA8754HL video ADC rather than the Analog Devices part used in the DualHead2Go. This time around we see three CH7301C single-link transmitters for each of the displays we can connect to the TH2G. Again, there are two Cyclone EP1C chips used to drive the device. It is obvious that the TripleHead2Go is a next step revision of the DualHead2Go, and this time the ADC and FPGA on top of the board have heatsinks attached.