Aesthetics
Beginning with the outward appearance, the SN27P2 is similar to the SN25P, but it does make some changes to the P series chassis. The sides and rear are essentially unchanged, so we will focus our discussion of what's new to the front panel.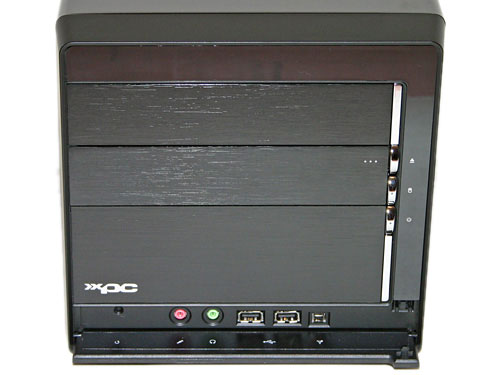 There are quite a few changes to the front panel, and they range from the subtle to the immediately noticeable. One thing that we immediately noticed is that the integrated flash memory reader of the older P series is no longer present. If you need/want a flash memory reader, then this is the one change that is clearly a step backwards. However, other options for flash memory readers exist, with the best candidate being a floppy disk/flash memory reader combo drive. Some LCD monitors also come with integrated flash memory readers, so the omission certainly isn't the end of the world.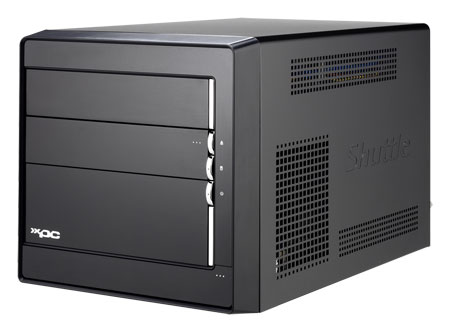 The P2 chassis can be seen as something of a middle ground between the G5 and P series chassis. The plastic façade of the P series is no more, and the drive bay doors now have brushed aluminum covers. The horizontal gaps and silver accents of the P series have also been removed, along with the round power/reset buttons and LEDs. The new P2 case has a vertical silver stripe that contains the power button, hard drive activity light, and DVD eject button. (Note that the reset switch is now under the bottom flap on the front and will require a pen or similar object to depress.) Overall, the new front panel has a more classy/subdued look. Most people preferred the G5 front panel to the P series panel, and overall we would say the appearance changes are for the better.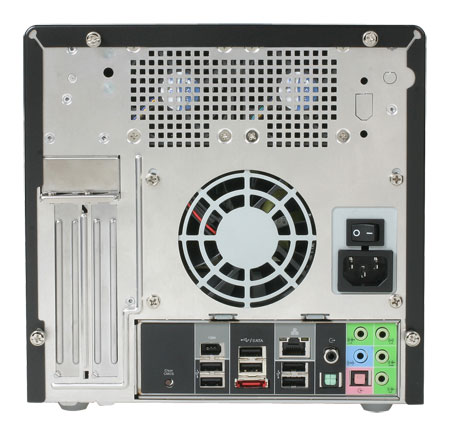 If you didn't like the look of the previous Shuttle XPC designs, it's unlikely that you will care too much about the changes, but we've always felt Shuttle's designs are among the most attractive cases on the market. The P2 design continues the trend and offers a sleek looking black case. About the only minor complaint we can levy is that some people might not like the glossy black plastic border on the front panel. The matte black paint job on the SN26P was also better looking overall, but you can always paint the shell on your own if that's a concern.