Crossfire Gaming Performance
The RD580 chipset brings ATI Dual X16 Crossfire video to the marketplace, so both the major players in the Video market now have flagship Dual X16 solutions. SLI and Crossfire are about gaming, so Crossfire tests were confined to gaming benchmarks, and the test suite is heavily slanted to recent and popular titles where SLI and Crossfire make the biggest difference.
Single Video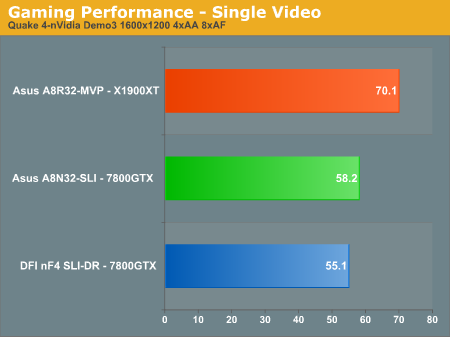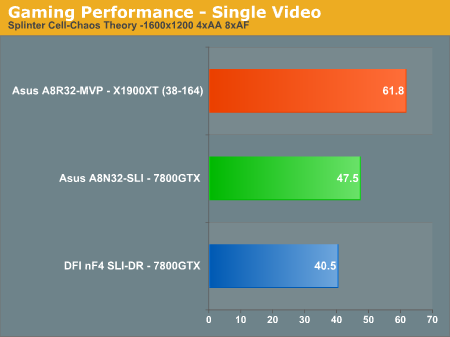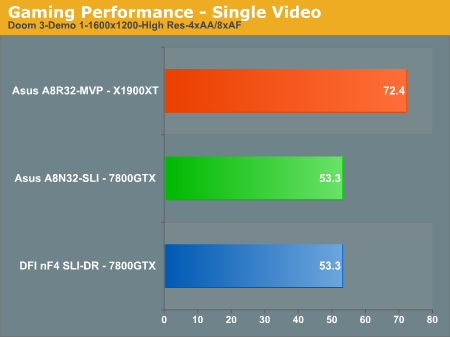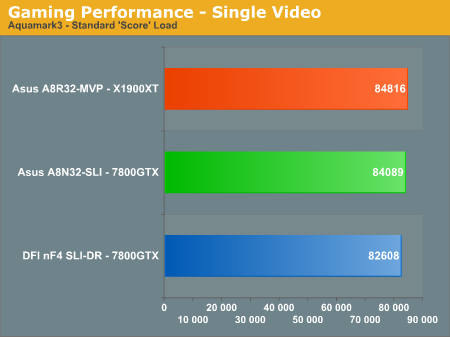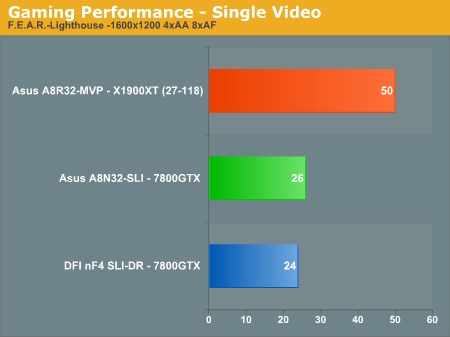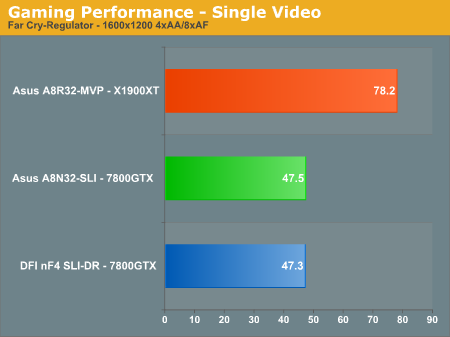 SLI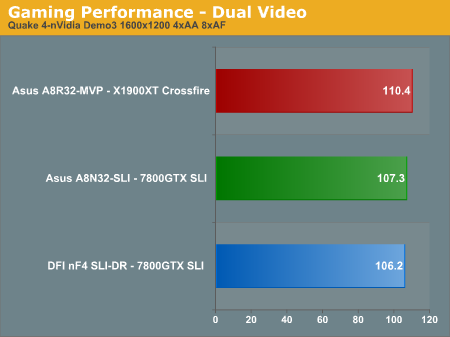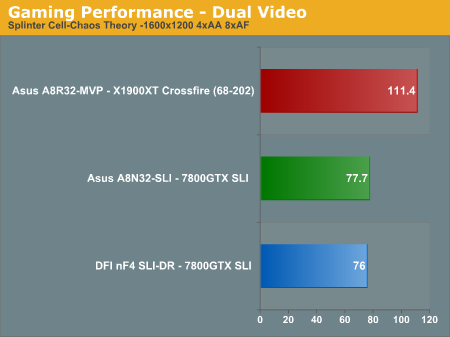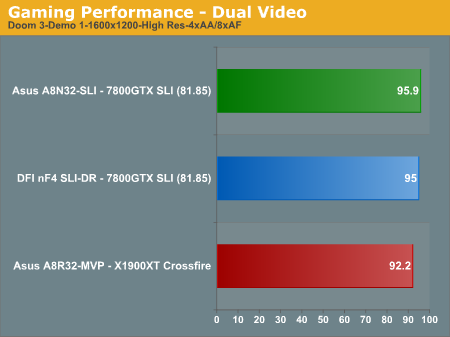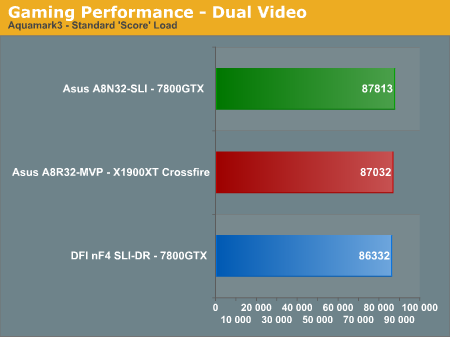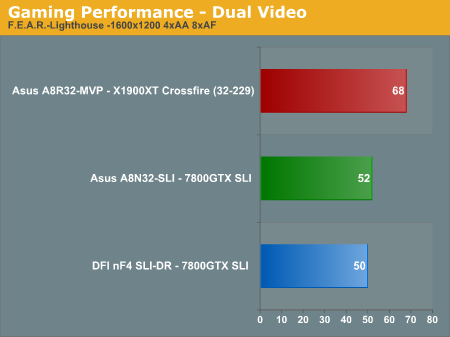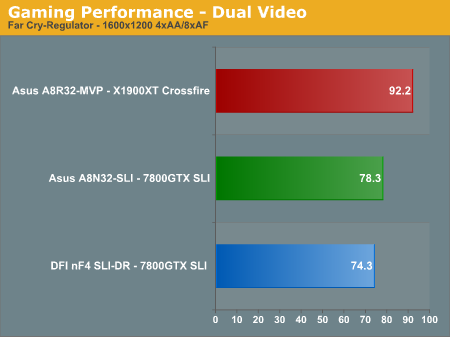 The practical reality today is that NVIDIA SLI only works on NVIDIA boards, and ATI Crossfire works on ATI and Intel boards. This limits our ATI Dual X16 testing to Crossfire and we are forced to compare to NVIDIA SLI on another board.
Clearly, with 4X AA turned on at 1600x1200 resolution, the X1900XT outpaces the 7800GTX. X1900XT Crossfire is also the clear winner, but the sweep is not complete as NVIDIA still leads or is razor-close in the Open GL games. The Asus A8R32-MVP ran the single NVIDIA 7800GTX, the X1900XT, and X1900XT Crossfire with no problems at all.
It should be pointed out, however, that ATI has a very clumsy means of enabling Crossfire – and there is nothing intuitive about it. You
must
install Catalyst Control Center for Crossfire to work. You then go into CCC, select the Crossfire tab and enable the feature. NVIDIA warns you that an SLI-capable system is installed and prompts you to enable SLI. There is no warning at all with ATI. The only clue you will have that Crossfire is
not
turned on is the poor performance results.