Battery Life - Wireless Web Browsing
Our final battery life test centers around wireless internet browsing; this test requires a web server to wirelessly feed content to the machine being tested, as it browses the web pages stored on the server until it runs out of battery.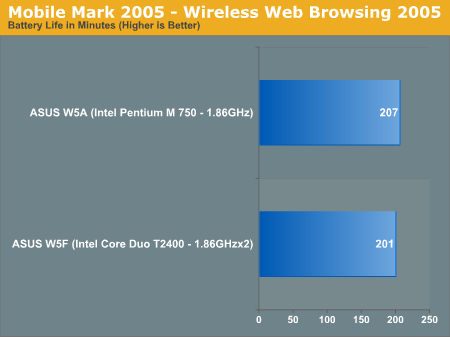 The same situation exists in the wireless browsing test - the two platforms offer virtually identical scores here. The results of this test lead us to believe that there are no tangible improvements in battery life due to the new wireless implementation, the improvements thus appear to be all software based.
Once again we see that battery performance isn't improved, but it did not decrease either. Given the single threaded nature of this test, the second core was most likely sitting completely idle while the first core did all of the work here.