256KB File Read Performance
The larger the file size, the higher the transfer rate, and here, we see the Secure II distance itself from the Crucial Gizmo! slightly, while still falling significantly behind the Flash Voyager.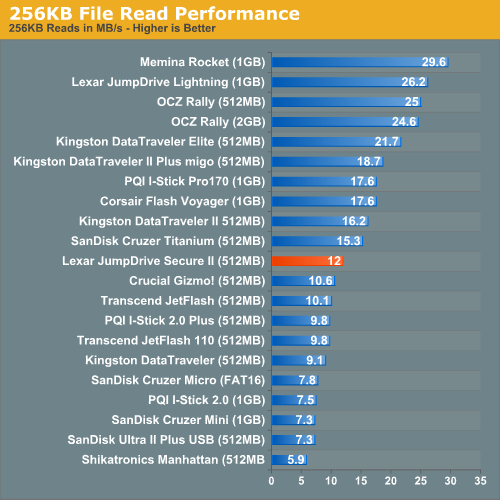 2MB File Read Performance
At 12.4MB/s, the JumpDrive Secure II ends up being too slow for the 2nd performance tier, and slightly faster than the top of the 3rd performance tier, it truly is smack in the middle.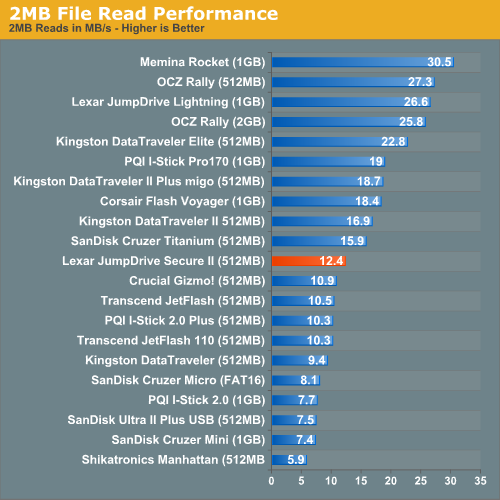 64MB File Read Performance
Performance seems to have peaked at the 2MB file size because the Secure II actually drops slightly in performance in our 64MB file read test.