Battlefield 2 Performance
We start our tests with Battlefield 2, one of our favorite games and quite possibly the best looking. Because this game can be very fast-paced (especially while flying around in a plane taking pot shots at the poor ground targets), a decent framerate is imperative.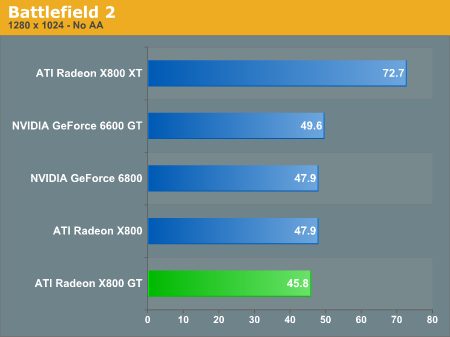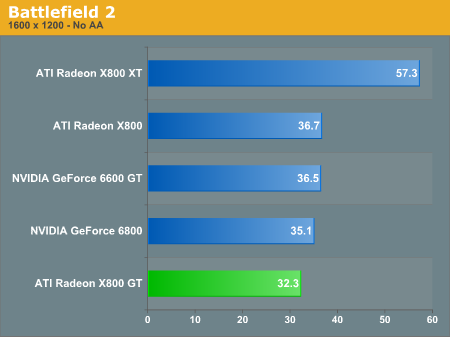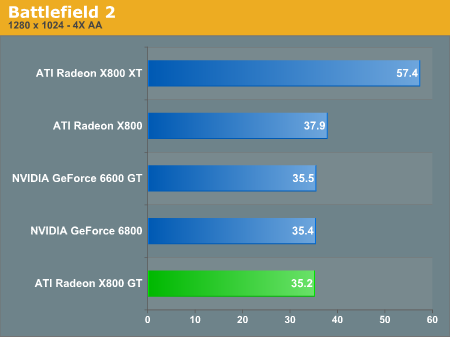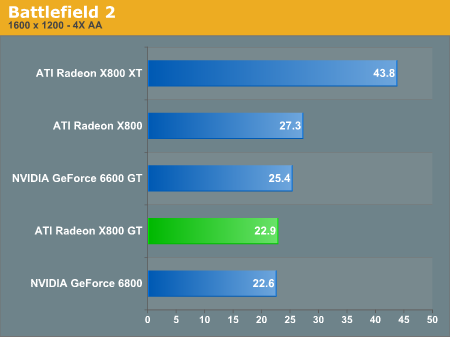 Unfortunately, the X800 GT performs the worst all around in this game, with the exception of the 6800, just barely beating it by a few tenths of a frame at 1600x1200 with AA enabled. These settings make the game basically unplayable on all of the cards, except the X800 XT of course.
Because this game is one of the most graphically demanding games out right now, you won't really be able to get a good gaming experience with the X800 GT at any resolution above 1280x1024. However, that resolution provides a smooth framerate (without AA) and will be more than playable, providing you with hours of BF2 glee.