AMD at IDF
As (almost) always, AMD was around IDF offering briefings to all who wanted them on AMD's products.
Unfortunately there wasn't much to talk to AMD about, mostly because they feel that their current architecture is more than competitive with anything Intel will release next year. In fact, AMD feels so strongly about their technology that with the exception of some minor updates as well as the migration to DDR2, the Athlon 64 micro-architecture will remain unchanged throughout 2006. AMD wasn't ready to talk about when the K8 architecture would get a refresh, but it won't be anytime soon that's for sure.
AMD was showcasing a dual core Turion 64 CPU, to be officially announced sometime in the first half of next year. The CPU will be a 90nm part, with no word on when the transition to 65nm will take place.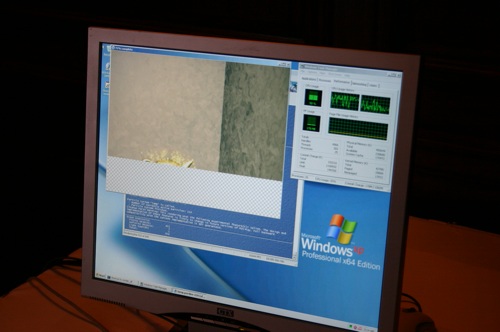 The dual core Turion 64 in action
The dual core Turion 64 part will be a Socket S1 part, featuring fewer than 754 pins, DDR2 and a lower profile than their Socket-754 Turion parts.
Other than that, there wasn't much else to report on from AMD at the show.