Introduction
In the time before the Radeon, ATI's drivers were notoriously bad. ATI knew that, in order to compete in the high end consumer space with NVIDIA, their driver would need to be easy to use, intuitive, and stable. Thus, the CATALYST program was born.
For the past few years, we have seen ATI's drivers grow in stability and performance. Features have been added that have continued to push the envelope of driver development. Features such as Overdrive (automatic overclocking) and VPU Recovery (soft reset to avoid system crashes) have been added and last year, ATI pushed forward with their Catalyst Control Center user interface redesign.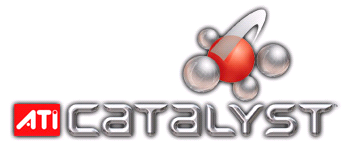 Received with mixed feelings, the CCC sought to offer an easy-to-use interface that anyone could use. Offering a realtime preview and very general sliders in the initial view, those who don't know or care about the intricacies of graphics could benefit from the quality or performance settings that ATI offers. It is even possible to see what a specific setting does in the preview window and thus, is able to educate customers as well. The downsides of CCC are its very laggy behavior, long startup time, and general clunky feel.
Building their driver interface around .NET this early in the game was a bit of a risky move. ATI's general feeling was that moving in the .NET direction was necessary combined with the ease with which partners and customers alike could extend the driver UI. The decision was made to get an early start on things.
The sentiment among the enthusiast crowd still seems to remain centered around a clean, simple interface rather than the Catalyst Control Center's approach. And, yes, skins can be used to make the CCC look a little more toned down, but making things unnecessarily bigger and slower for those who don't need or want the features offered is a tough sell.
Well, ATI is promising that the CCC and driver will be getting better and growing in features. Let's take a look at what exactly will be going on.