Conclusion
SilverStone introduced the IceGem AIO coolers as a family that is fully compatible with the large IHS of Ryzen Threadripper processors. This is also why there aren't any smaller (sub-240mm) models in this series, as they would be unable to handle the thermal stress of such powerful (and power-hungry) CPUs. Other than that, the IceGem coolers are very similar to SilverStone's existing – and less expensive – Permafrost series.
The thermal performance of the IceGem coolers is overall very good. The IceGem 280 ($197) and IceGem 360 ($162) performed thermally just as well as we expected them to, with no real surprises. On the other hand, the IceGem 240P ($147) proved to be the underdog of this review, outclassing even SilverStone's larger coolers. Its thicker size may warrant some compatibility checks, but it performed unexpectedly well with regards to thermals. The performance-to-noise ratio graph revealed that the IceGem 240P is on equal footing with the wider IceGem 280, with only the significantly larger IceGem 360 having a slight performance advantage. Acoustically, all three IceGem coolers are excellent, surpassing several other competitive products, especially those based on older designs.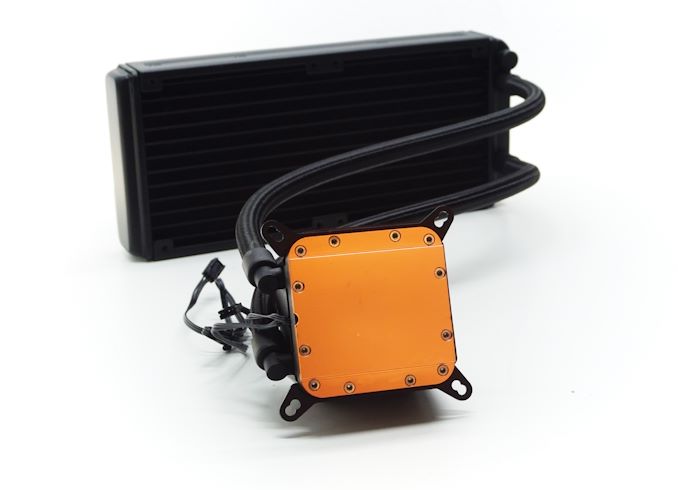 The RGB lighting of the IceGem coolers is well applied and very bright, creating a strong crystal-like effect on the main block and having the fans glowing brilliantly, generating a fantastic visual effect, especially in dark cases. It is compatible with nearly all current ARGB motherboards and can be controlled via the motherboard's software. For users that do not have a compatible motherboard, the RGB lighting can be effectively programmed via the included controller that includes several fancy and static lighting effects, but the user will have to access the inside of the system for each program/brightness change. The only downside here is the number of cables, which will be difficult to hide.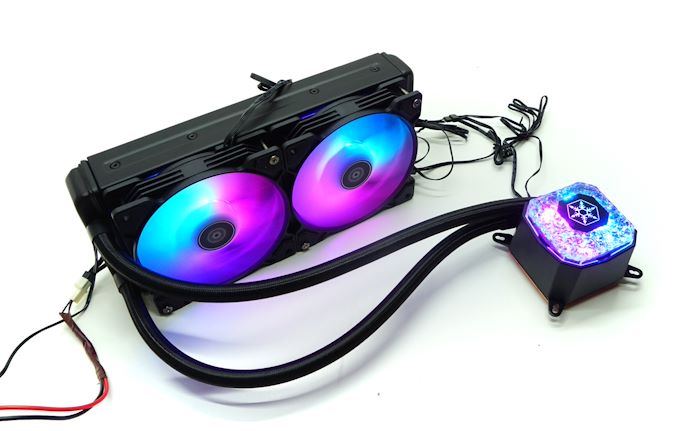 Quality-wise, the IceGem coolers are very well made and we have no concerns regarding their long-term reliability. However, users should be careful of the warranty terms that apply to their region, as the IceGem coolers are currently being sold with warranties that cover anywhere between one and five years, depending on their distributor.
The IceGem coolers are designed primarily for users who own, or plan to own, a processor with a large IHS, without sacrificing compatibility with nowadays mainstream CPUs. They are definitely a great choice for users who have or are considering an upgrade to a Ryzen Threadripper CPU, as the IceGem coolers will be compatible with both their current CPU and a possible future CPU that may have a significantly different IHS. Otherwise, for users that do not plan on ever getting a CPU with a large IHS, the IceGem coolers may not be the most sensible choice from an economic point of view – the equivalent SilverStone Permafrost cooler can typically be had for $50 less – but their performance will certainly not disappoint.