Transmeta Demos 90nm Efficeon at 2.0GHz
Despite the negative news reports regarding Transmeta in the mainstream media, the unique chip manufacturer actually had a more interesting (from a PC perspective) booth than AMD.
The most impressive demonstration at Transmeta was of a 2.0GHz, 25W, 90nm Efficeon. The clock speed alone was impressive, considering that the fastest Efficeon demo we'd seen previously was at 1.6GHz. The other part of the demo that was impressive was the test itself: a 6Mbit WMV HD playback test with no GPU assistance.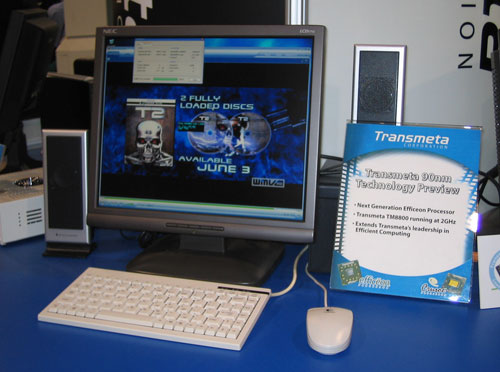 WMV HD (1080p) playback is one of the most stressful playback tests you can run on a PC, and the fact that the Efficeon is able to handle it is a huge feather in Transmeta's cap.
The demo also monitored clock speed, which ranged from 1.2GHz up to 2.0GHz, with the majority of the playback happening with the CPU at 1.4/1.6GHz. While 1.6GHz Efficeon products are available today, 2.0GHz offerings should be hitting the streets before the end of the year. For the first time we were actually impressed with the level of performance from a Transmeta CPU, but we'd actually like to put it head to head with a Dothan based Pentium M to see how strong the performance really is.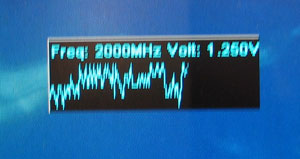 According to Transmeta, the 2.0GHz Efficeon is comparable in overall performance to a 3.0GHz Pentium 4. The WMV HD decode test does back up Transmeta's claims, but it's still a tough pill to swallow given Transmeta's prior performance history.
Transmeta had a Sharp ultraportable on display that was also quite impressive: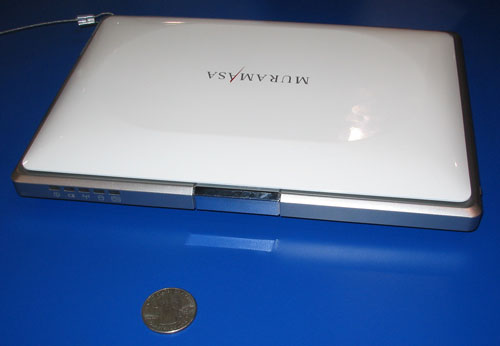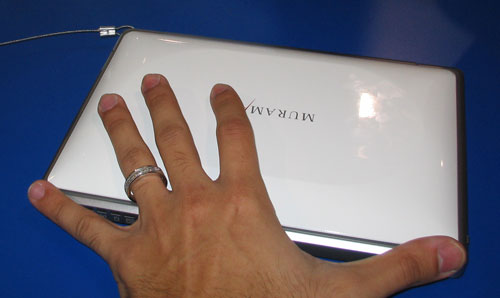 The notebook is extremely tiny but has a keyboard that is barely manageable if you have small hands. But if you've got average sized hands then you'll find yourself cramped for space and if you have big hands then this is definitely not the notebook for you.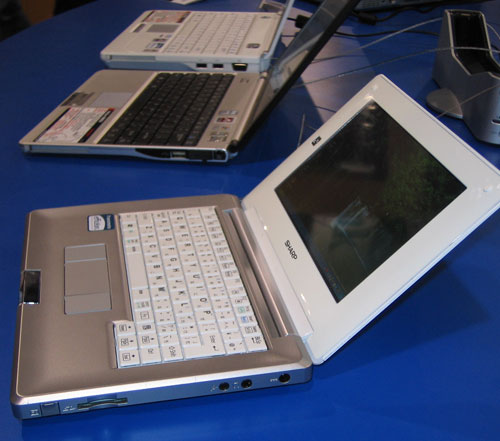 The screen itself is pretty small and it can be hard to read the default sized text in Windows: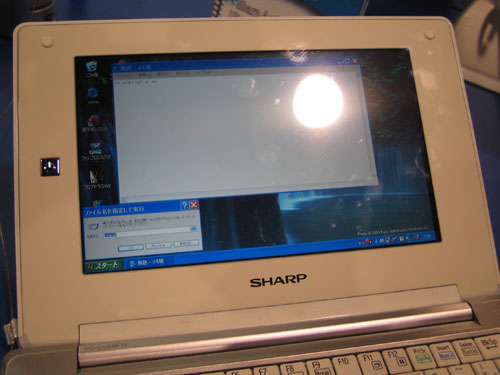 But you can't beat the portability of the notebook, something that Intel has come close to doing with the Pentium M but most of those designs end up being far too conservative compared to what we've seen from the Transmeta camp: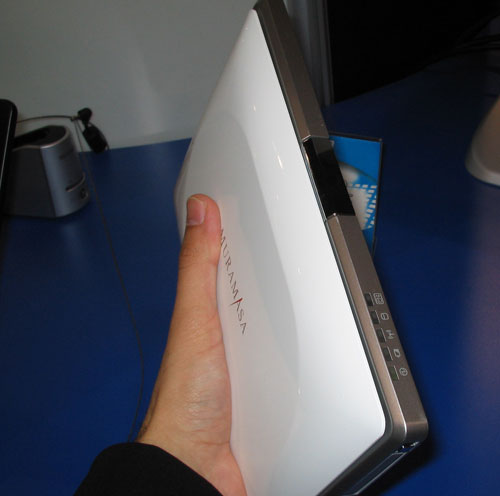 There was an Efficeon media center based platform at the Transmeta booth as well, but it ran MythTV and not XP Media Center Edition. We are curious to see if the Efficeon performs well enough to run a MCE PC as smoothly as some of the higher end AMD and Intel offerings.