AMD's Booth: A lot of Alchemy and Flash
We mentioned that AMD was curiously quiet throughout the show, but their reasonably large booth was tucked away in the South Hall of the Las Vegas Convention Center. Expecting to see a dual core demo or a lot of Athlon 64 MCE machines, we were quite surprised when all we saw were a lot of Spansion flash and Alchemy based devices overshadowing a handful of Athlon 64 systems and notebooks.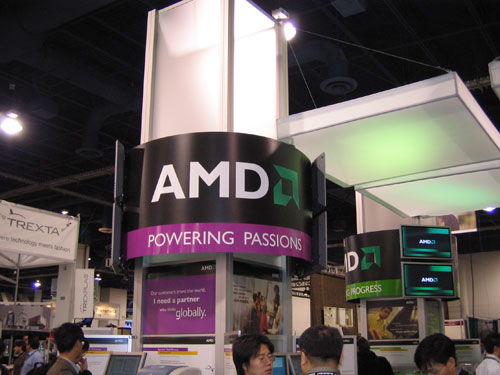 FIC has been steadily retreating from the retail channel and will continue to focus exclusively on the OEM market. The future direction of FIC is a bit of a shame considering that FIC produced some of the first, strongest and most unique solutions for AMD or non-Intel customers. We were surprised to see a lot of FIC products at the AMD booth, an interesting attempt to compete with the digital home devices shown off at the Intel booth but definitely not executed as well.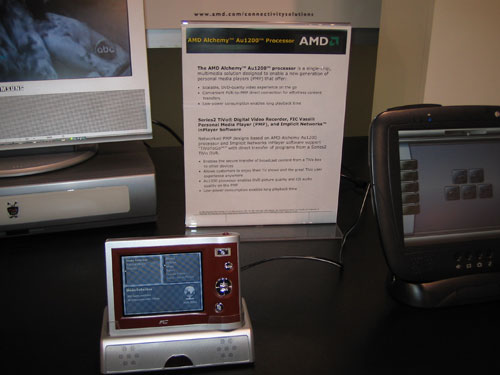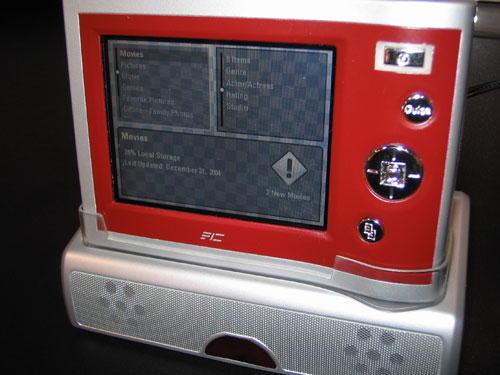 FIC's Alchemy based media player
We did get a bit of information about AMD's dual core - the first Socket-939 dual core Athlon 64 processors will be priced at $700 when they are released later this year, so start saving up.