Display Measurement
The screen of the iPhone SE shouldn't be much different to that of the iPhone 8. It's still an LCD IPS display, but it's also one of the best on the market, even though the resolution is quite low.
We move on to the display calibration and fundamental display measurements of the iPhone SE screen. As always, we thank X-Rite and SpecraCal, as our measurements are performed with an X-Rite i1Pro 2 spectrophotometer, with the exception of black levels which are measured with an i1Display Pro colorimeter. Data is collected and examined using Portrait Display's CalMAN software.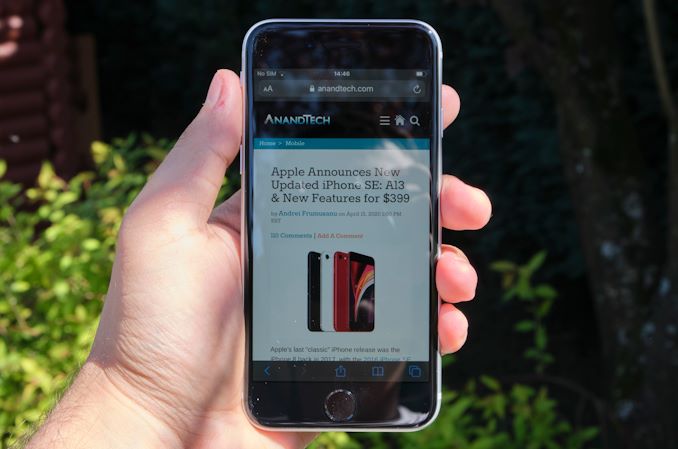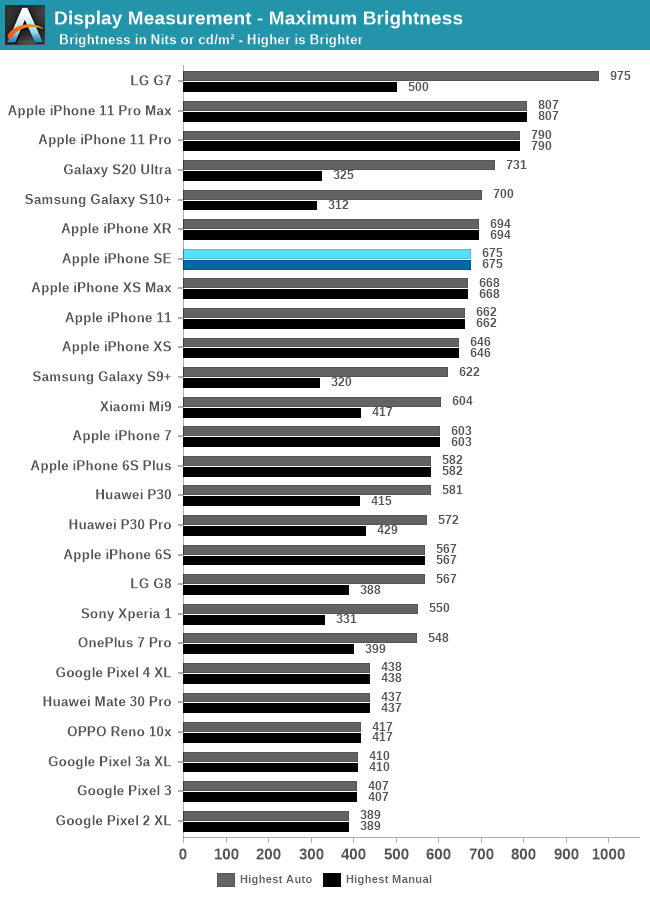 In terms of brightness, the iPhone SE comes in at a maximum of 675 nits, which is in line with Apple's previous generation LCD devices. It's not quite as bright as the OLED iPhone 11's and this can be noticeable in bright daylight, but it's otherwise a very acceptable result.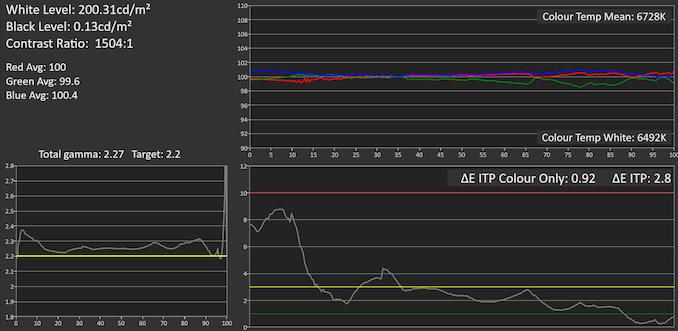 Portrait Displays CalMAN

Portrait Displays CalMAN
In terms of greyscale calibration, minus a gamma that's slightly too high and by a bit off with slightly darker tones, the color accuracy of the iPhone SE is dead-on. Whites come in at 6492K is almost perfect, and in general the color error is below a dEITP of 1.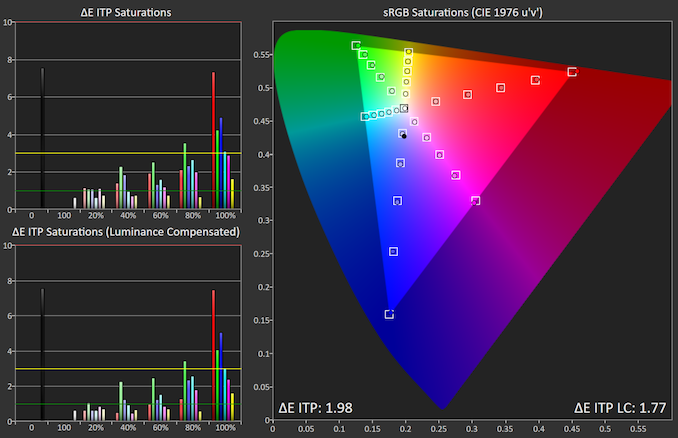 Portrait Displays CalMAN
Saturation calibration is also extremely good, with only a quite larger overshoot towards the higher saturation reds.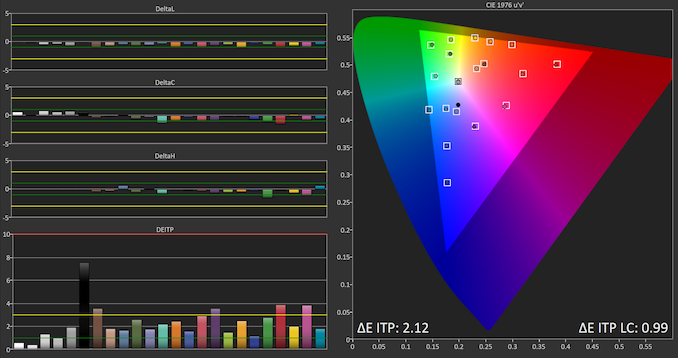 Portrait Displays CalMAN

Portrait Displays CalMAN
In the GMB test, the display is incredibly accurate with a color error of only 0.99 dEITP, only slightly worsened by the very slightly off gamma and darker tones for a total of 2.12 dEITP.
Overall, the iPhone SE's display is in line with what we've seen on the iPhone 8. It's amongst the best LCD screens in the market, even though by now it's been outpaced in terms of brightness output and evidently resolution.