Overclocked Unreal Tournament 2004 Performance
Overclocking really doesn't do anything for the old DX8.1 game that we have laying around the lab.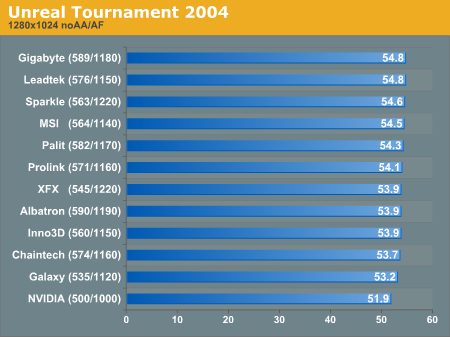 We turn on 4xAA and 8xAF and let it stretch its legs a bit. This performance leap just goes to show how memory limited developers really are when they render beautiful graphics without the flexibility of current technology (at least on the software side).