Highest Memory Performance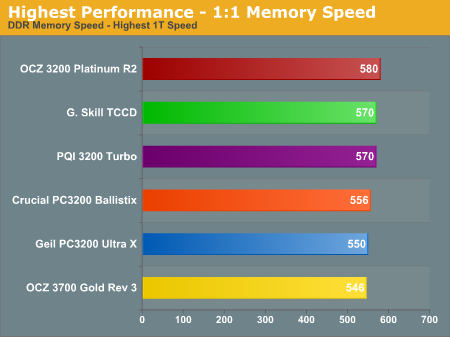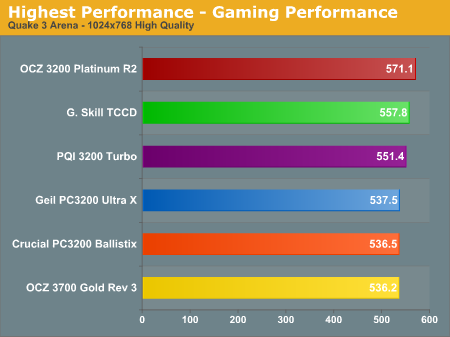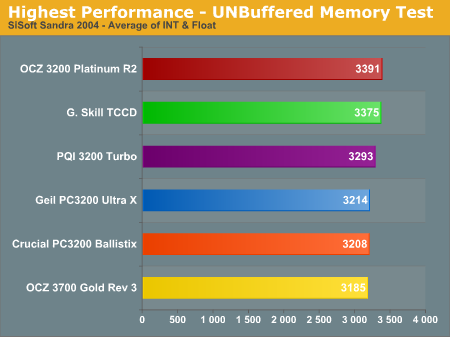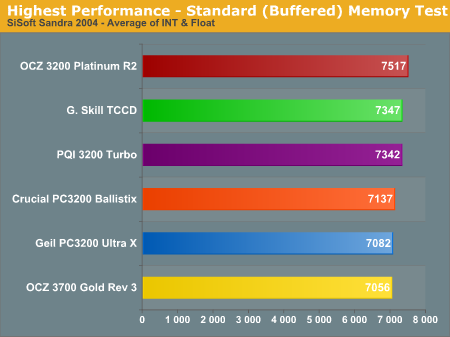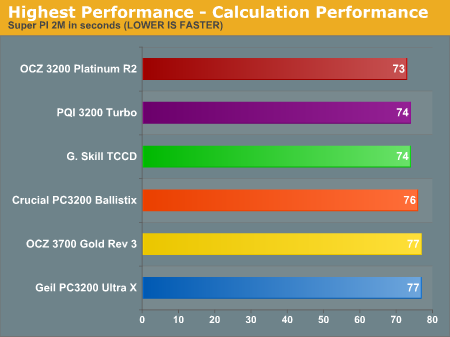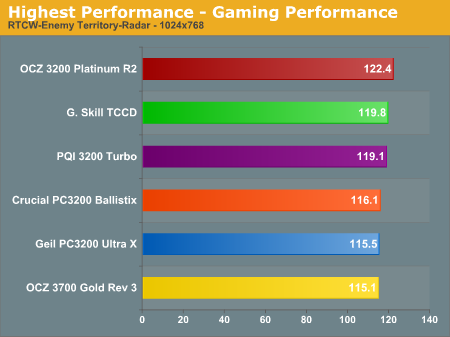 Since the introduction of Athlon 64, we have learned that Command Rate is very important to memory performance in A64 boards. A Command Rate of 1T is significantly faster than memory running at 2T. This series of charts really shows how these six memories perform at the top.
While memory performance at the top is influenced by memory timings, the top performance on Athlon 64 correlates well with the highest 1T memory speed that each memory could achieve. The winner in this benchmark was the OCZ PC3200 Platinum Rev. 2 and it is also the top performing memory in the roundup. Other memories are faster in lower speed ranges, but the fast 1T performance wins at the top.