Database Tests
MySQL 4.0.20d has been a staple of our Linux tests since its inception. Even though it does not carry high relevance for a workstation test, we still regard it as the
de facto
free, open sourced benchmark for Linux. Below, you can see our results for
sql-bench
on both the 64-bit and 32-bit kernels for SuSE 9.1.
We already see some exciting trends with this benchmark. For one, the 64-bit MySQLd appears to be much faster than the 32-bit one (mouse over the graphs to see the difference). Since the above benchmarks were done without HyperThreading, we enabled it in the graph below.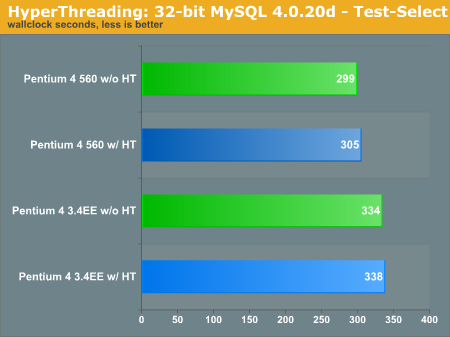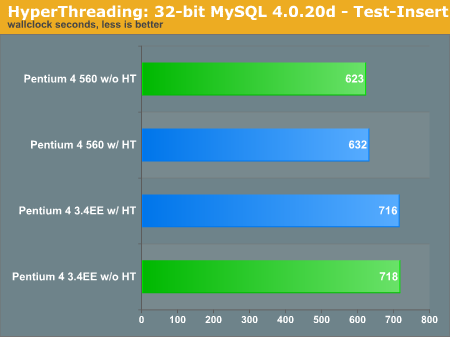 We expect to see a performance
increase
with HyperThreading - SQL servers must thread well. Unfortunately, the
sql-bench
benchmark is more to blame than anything else, and it does not thread realistically. As we validate a new benchmark for this portion of our Linux benchmark suite,
sql-bench
will do, but keep in mind that its extremely synthetic behavior.