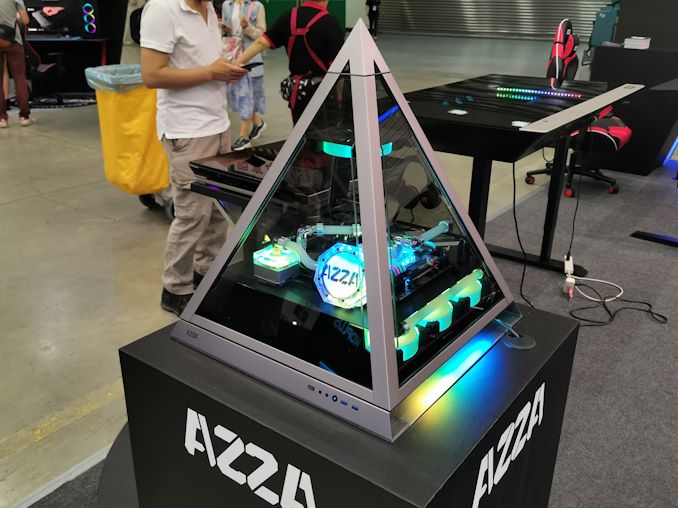 The average PC case is fairly non-descript, often purchased based on whatever cost is left in the build. There might be a tempered glass panel, or some noise dampening, and there might even be some RGB, if you are so inclined. Azza thinks you want something different, so enter the Pyramid case: a square based pyramid that can also double as a table.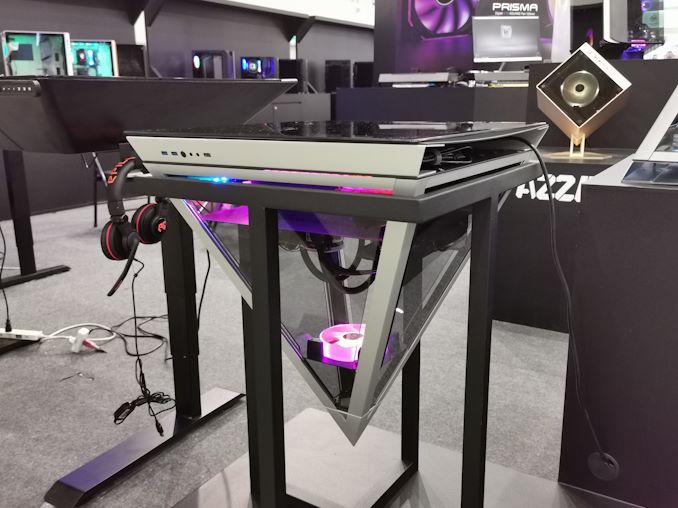 When upright, the transparent windows on each side allow users to peer in to the components inside. There are small gaps for airflow to be driven up from the bottom, but the idea is that the user can cart their PC off to events and then blind everyone with something RGB and shiny. As shown in our images, there's room in there for a good sized graphics card, plenty of storage, a power supply, and this ends up being a great use case for those RGB SSDs you invested in. The front panel ports are on the sides at the bottom.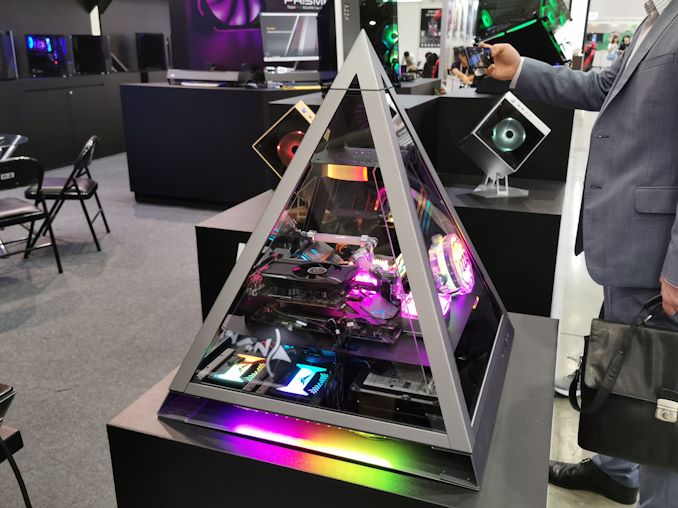 Now enter table mode: if you purchase the $60 extra stand that Azza will offer, then the case can be installed upside down. As long as everything is screwed in, this interesting addition will allow users to make the PC become part of the furniture. The top of the case in this orientation seems to be tempered glass (I'm not sure if Azza will supply this as well), and assuming a user can rearrange the cables to look half decent, we have another table PC. With lots of RGB.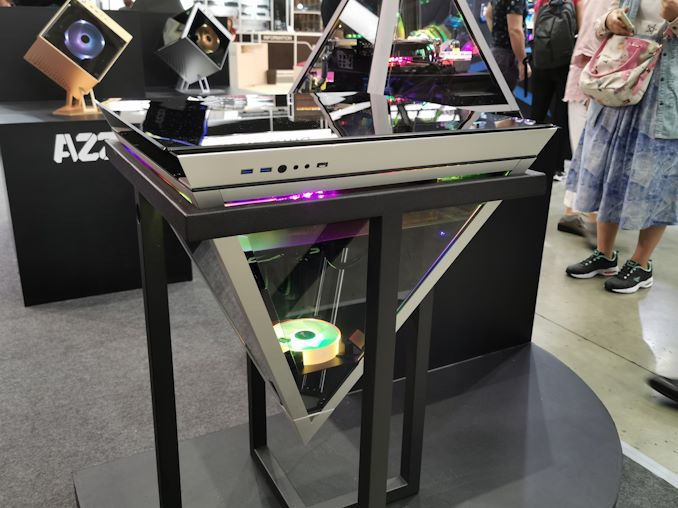 Azza expects its Pyramid to be available later this year. We saw a number of builds with this case at Computex, however the company is yet to enable a product page on its website.