Ashes of the Singularity: Escalation (DX12)
A veteran from both our 2016 and 2017 game lists, Ashes of the Singularity: Escalation remains the DirectX 12 trailblazer, with developer Oxide Games tailoring and designing the Nitrous Engine around such low-level APIs. The game makes the most of DX12's key features, from asynchronous compute to multi-threaded work submission and high batch counts. And with full Vulkan support, Ashes provides a good common ground between the forward-looking APIs of today. Its built-in benchmark tool is still one of the most versatile ways of measuring in-game workloads in terms of output data, automation, and analysis; by offering such a tool publicly and as part-and-parcel of the game, it's an example that other developers should take note of.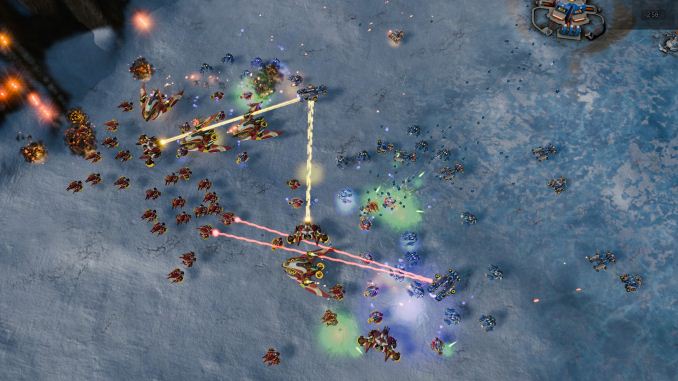 Settings and methodology remain identical from its usage in the 2016 GPU suite. To note, we are utilizing the original Ashes Extreme graphical preset, which compares to the current one with MSAA dialed down from x4 to x2, as well as adjusting Texture Rank (MipsToRemove in settings.ini).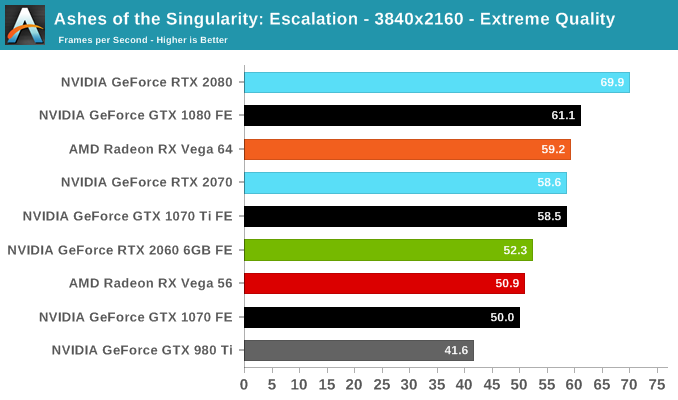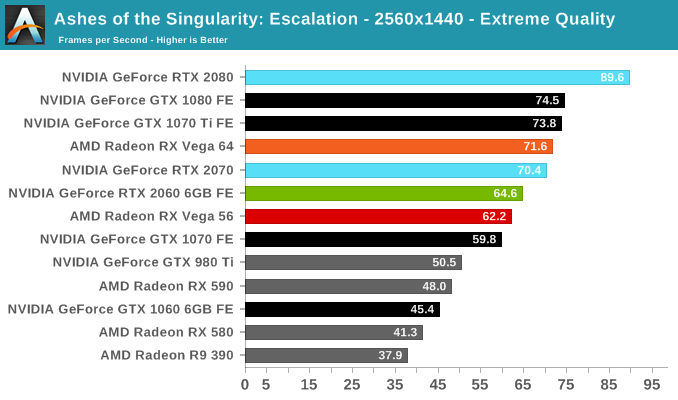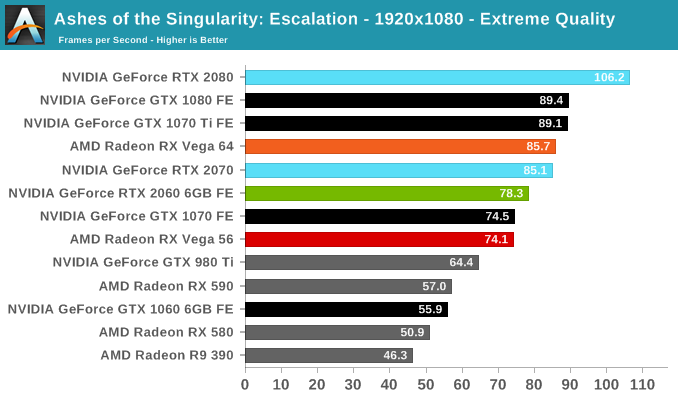 Somewhat surprisingly, the RTX 2060 (6GB) performs poorly in Ashes, closer to the GTX 1070 than the GTX 1070 Ti. Although it is still ahead of the RX Vega 56, it's not an ideal situation, where the lead over the GTX 1060 6GB is cut to around 40%.