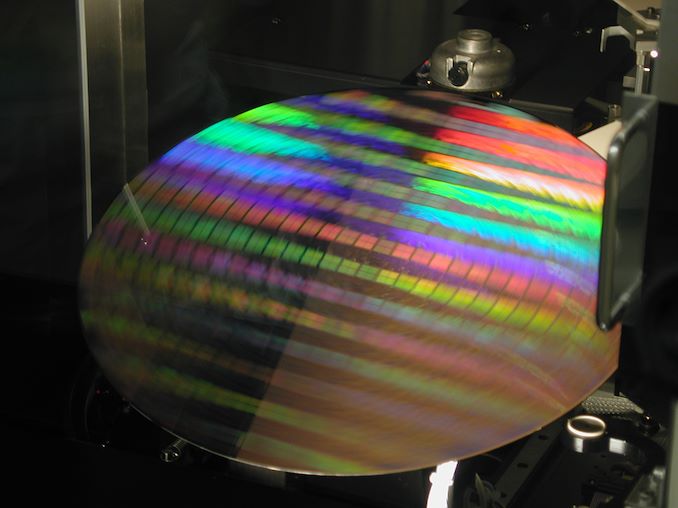 Intel this week reiterated plans to expand its production capacities in a bid to more quickly respond to increased demand. In the coming years the company intends to increase production of chips at three existing facilities and outfit a new fab with DUV and EUV tools. In addition, the company said it will develop its next-gen storage and memory technology at its manufacturing plant in New Mexico.
Back in 2017, Intel originally announced its intentions to finally furnish its Fab 42 in Arizona, which had been on hold for several years. The production facility will be used to make chips using Intel's 7 nm manufacturing technology, which relies on DUV and EUV lithography tools. Intel has yet to announce exactly when it plans to start using this fabrication technology, but this week it said that it was making good progress in equipping the fab.
In addition, Intel intends to expand its manufacturing facilities in Oregon, Ireland, and Israel. The company has been discussing expansions of its fabs in Ireland as well as Israel for quite some time now, so it looks like the company will finally start these expansions in 2019. Meanwhile, the adding fab space to its Oregon plant – home to the company's development fabs – was unexpected and the company yet has to detail these plans.
Intel expects that the expansion of its production facilities will enable it to more quickly respond to demand increases. This faster response time will translate into higher sales, but will also increase Intel's factory depreciation and OpEx costs.
In addition to expanding its own manufacturing capacities, Intel will also continue using third-party foundry services to make its various products when it makes business sense, including (but not limited to) entry-level SoCs or chipsets. The company collaborated with TSMC and other partners in the past, so the announcement just confirms that the company will continue to do so in the future even after it expands its own capacities, if third-party foundries offer the right technologies for particular applications.
Last but not least, Intel also made an announcement regarding the future of its storage and memory technology, which is being moved exclusively inside Intel after the company announced its intention to wind-down its long-standing joint development initiative with Micron. The chip giant will develop the tech at its manufacturing facility in New Mexico after it leaves IMFT plant in the coming quarters.
Related Reading:
Source: Intel